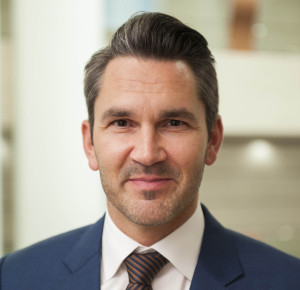 'Solutions selling' will be the way forward in 2015, along with alternative finance solutions, such as leasing will emerge. We believe these will be the next logical steps closer to full adaption of cloud solutions. This year, we can expect to see physical security such as IP-based CCTV solutions, analytics/BI and VDI to dominate the headlines. Companies should really look out for 'out of the box' solutions to address those key technology trends. And they should look at those solutions, which are easy and fast to deploy and will reduce service cost. We believe one of the most innovative products for this year will be flash-based enterprise storage. It's addressing the last outdated technology, the HDD, and is key to ensure VDI and analytics/BI solutions are deployed successfully. As far as territories are concerned, we believe the politically stable countries in MENA, such as Morocco, Tunisia, Saudi Arabia, Qatar, UAE and Oman will prove to be the strongest in this year.
As a company, we have expanded our solutions portfolio for the MENA region, which now covers the key IT infrastructure pillars, such as enterprise storage, high performance computing, IT infrastructure and physical security and software. Global has developed a strong vendor line card complemented with a strong services offering.
Channel partners should continue to concentrate on services and have dedicated focus. It will help if they create a business model that's based on selling services and solutions instead of hardware, to increase and maintain their profitability. They should train their sales force to sell 'ROI' to its customer and not the latest 'specs'.