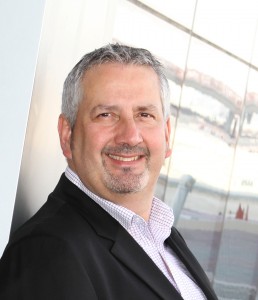 We believe that vendors will remain vigilant to ensure that their channel partners are truly supporting and implementing strict compliance controls. At this time, we are once again seeing that a real understanding and adherence to controls with robust systems and processes put our vendors and our reseller partners at huge risk of inadvertent compliance breaches. I think vendors and distributors must move away from 'appearing compliant at all times' to really auditing and ensuring that the channel is educated and supported to hold us all free from breaches.
In 2015, we will continue to see data centre build outs, security and the virtualisation of the data centre are core to the product business but the real drivers of these technologies will continue to be mobility, security and hybrid cloud application adoption. Mobility will create many opportunities as will machine-to-machine communications in the Internet of Everything.
As far as markets are concerned, we see the largest volume growth in KSA, UAE, Qatar and Kuwait but there are also other territories in the region that could provide very high growth rates or exponential growth given the correct political and financial situations.
Channel partners should think now about what success looks like for their business in the next 12 to 24 months and share this aspiration with their trusted vendors and strategic distribution partners. Success for most of us, will come from bringing innovative solutions to the line of business owners in our end users, no one company can do this alone, therefore by sharing these visions we are better able to partner for success.