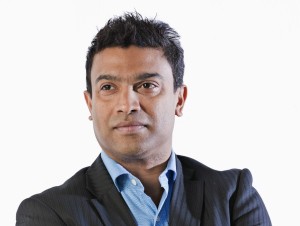 AOC-MMD has clear-cut channel strategies planned in the region. The first step is to establish tier-1 partners and then proceed to develop tier-2 channel.
Segmenting the region into three geographical areas—Middle East, South Africa and Rest of Africa—, the brand is focusing on expanding its tier-1 distribution as of now.
"What we are trying to do is through the market potential in each of these three regions, we are trying to arrive at our distribution partners. We have more or less completed this process in most areas. This is our focus," says Vineeth Sebastian, Regionals Sales Director-MEA, MMD and AOC.
Earlier in the year, the company had appointed Redington for distributing its products in Saudi Arabia and Jumbo Electronics to distribute for rest of the Middle East countries.
"In some countries, we are following the policy of giving both the brands to one distributor. For example, in Saudi Arabia, Redington carries both the brands. In UAE, on the other hand, AOC is with Jumbo while Philips is with another distributor called Gulf Shadows. In GCC, which is rest of the Middle East, we have Jumbo doing both, AOC and Philips," explains Sebastian.
Strongly believing that only when the distributor makes enough margins to sustain his operations, will he focus on the vendor's business, Sebastian further explains, "We are not focusing on multi-distribution. We only want one distributor per region. In UAE, we found that the partners for Philips may not be the same as AOC, so we were in a slight dilemma. Since, the Philips distributor cannot also do the AOC product, we appointed Jumbo for AOC. Otherwise, we would have followed the same strategy in the UAE as well.  But the entire dynamics of Philips and AOC monitors are different, especially in UAE, which is why it is better to have two different distributors."
However, he points out that both distributors have been appointed for different brands, so that they don't lose out by competing against each other. And as Redington is the sole distributor in Saudi for both brands, there is no question of clashing.
Once the company sets up its distribution line, it then plans to go one step further down and identify its tier-2 partners. Other than South Africa, the company is still in the process of doing this.  The way the company operates in Europe today is that they don't talk to distributors at all, "they are only logistics provider for us. The entire fulfillment, right from the order taking to the order with distribution is done by our sales guy sitting with tier-2. We have not yet entered this stage here. This is our channel strategy for second half of 2014," Sebastian explains.
The company hopes to increase its manpower, once Redington and Jumbo are online and then talk to tier-2, which in Dubai is essentially the resellers on Computer Street.
"We will be doing incentive programmes for our partners at this level for both Philips and AOC, and that's what we want to focus on, in the second half of 2014. It would be channel enablement for our tier-2 partners."
At the moment, the company has two online training programmes, MMD partnernet and AOC partnernet, which is at its disposal from its headquarters in Europe. All its partners can sign up into these programmes and obtain material, resources and artwork among other information.
"If a partner requests for further clarity on certain aspects, then our sales people do travel to their premises and train them. Once we develop our tier-2 channel partners, then we can have organised training set ups. Currently we don't require it as there are only three distributors. Once the tier-2 comes in, we will have dedicated training and personnel for it," adds Sebastian.
In terms of revenue, the company has always enjoyed a comfortable single digit number, however, it is expecting high double digit revenues for 2014. "We will be focusing on a double digit growth compared to 2013. And we have already set the tone for that. The growth is in expectation of 30 to 40 percent in this region," he further adds.