Reseller ME March 2020
How the security-focused value-added reseller and systems integration firm continues to evolve to remain relevant in today's era
Master of all
Vmware's Jenni Flinders shared insights into how training now only improves knowledge but business models too.
HP products reflect its commitment to 'sustainability'
Find out how channel-centricity remains the core focus of the company's strategy as it looks ahead to 2020.
New vendors in the region
We examine the opportunities the Middle Eastern landscape has to offer these newcomers and the strategies they have in place for the market.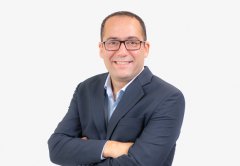 0
6469
HP held its Partner First Roadshow at the Ritz-Carlton Dubai and CNME Editor Mark Forker, was on hand to find …