The value added distributor for IT products and solutions and part of the Spectrum group, Comguard, in association with HP Enterprise Security Products, Beyond Trust  and Ixia, conducted a roadshow— Security@Crossroads— on information security at Riyadh Mariott Hotel in Riyadh, Saudi Arabia. Encouraged by the response, Comguard intends to hold Cyber it in several other locations across the region.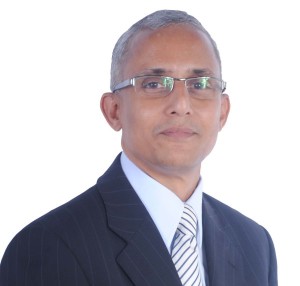 Organisations have increasingly become receptive to the idea of information security over the last decade. Today, it is a recognised business activity and there can't be any errors as the consequences of insecure systems are highly damaging.
In line with the current changing perception of information security, Comguard invited key end users to join the Cyber Security@Crossroads roadshow, which was aimed at engaging the best vendors and customers to learn about the current and emerging security technologies, according to the company. The half day event featured the best of the breed technology products and solutions from world class vendors focusing on key trends in security technology solutions. The company stated that this was done to share proven methods that could enable enterprises in the Kingdom to draw up a master plan, construct, and maintain the challenges of security breach and cyber threats.
Saudi Arabia has seen an increase in cyber-attacks and has been a victim of many such incidents in the past such as like Flame and Stuxnet. This roadshow focused on the most pressing security issues faced by enterprises in the country.
During the course of roadshow, Abdelkarim Al Raie, CISSP, Solution Architect – KSA, Egypt, Levant & N. Africa at HP shared his presentation on Managing Risk through Visibility. Whereas, Marc Maiffret, CTO at Beyond Trust discussed The Threat Landscape and suggested the ways of Staying Ahead of the Change. While, Derek Jackman, Regional Sales Manager MEA and EE for Ixia Networks explained the importance of maintaining network data and performance integrity by highlighting the advantages of Network Packet Broking Architecture.
"Cyber Security@Crossroads roadshow provided an excellent platform to both enterprises in Saudi Arabia and vendors to discuss the challenges and opportunities brought about by the latest technology developments in information security domain. We are happy to partner with best of the technology providers like HP, Beyond Trust and Ixia to offer comprehensive security cover to the businesses in the kingdom that would not only address the security issues but will also fit into their businesses strategies well," said Jayadevan K., Senior Vice President-Value Business at Comguard.