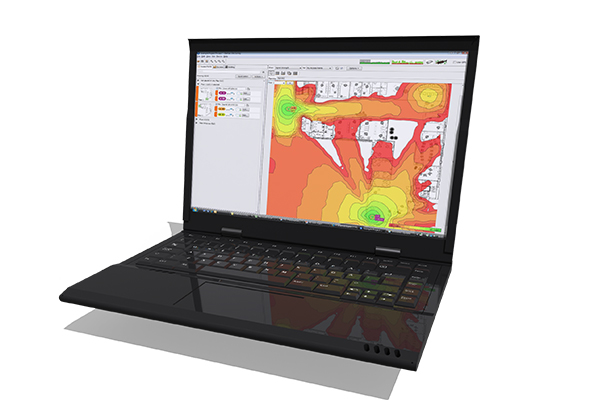 The Ekahau Site Survey (ESS) is a Wi-Fi design and maintenance tool for Wi-Fi professionals. It is capable of creating clear heat maps and easy-to-use reports which, according to Ekahau, makes Wi-Fi optimisation simpler.
ESS allows enterprises to plan and create Wi-Fi networks according to their respective performance and capacity requirements while keeping in mind the increasing amount of wireless clients and applications such as VoIP, HD video streaming and web browsing.
The platform also allows for 3D Wi-Fi network planning which entails predicting network coverage, performance and capacity, and generating 3D modelling in just minutes.
It is also equipped with the Hybrid Site Survey technology which, according to the company, can assist in performing active and passive network testing simultaneously. It also has the Active Survey which has two modes – End-to-end (Ping) and Active (iPerf).
The Wi-Fi tool features the Auto-Planner which designs the network according to organisation's capacity requirements. ESS also shows the overloaded APs and areas of excessive voice calls.
ESS works with 802.11ac as well as 802.11a/b/g/n. It is also capable in network planning optimised for virtually all major Wi-Fi systems and is compatible with operating systems such as Windows 10 (32bit, 64bit), Windows 8 (32bit, 64bit) and Windows 7 (32bit, 64bit).