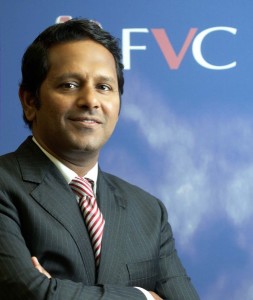 Fluke Networks has signed FVC as a value-added distributor (VAD) for the Middle East and Africa region. As part of the partnership, the distributor will align with the global network performance monitoring and diagnostics solutions provider to meet customer demand in the region, by increasing the market share of the vendor's enterprise solutions.
"Fluke Networks is an established global leader, and we arekeen to help Fluke Networksfurther expand its market reach here in the region. Our partnership with Fluke Networks further strengthens FVC's capabilities, allowing us to add yet another world class vendor to our IT Infrastructure and Security portfolio," said K. S. Parag, Managing Director, FVC.
FVC will market all enterprise solutions from Fluke Networks, giving businesses across the region immediate access to world-leading technologies, providing them with an edge in an increasingly competitive global arena.
"In FVC we have found a distributor who echoes our commitment to providing world-leading technologies to regional business and government entities. With its on-the-ground knowledge, FVCwill help us significantly increase our market share in the region," added Gerhard Auer, VP Fluke Networks.
Fluke Networks has also announced the launch of its new Enterprise Partner Programme for the Middle East, Turkey, and Africa (META) region. The programme will help the company's partners provide complete end-to-end solutions to its customers, including network and application performance management, and wireless LAN security and network monitoring.
"Our partners play a crucial role in making sure our solutions are helping regional business owners reach their true potential. This new partner program is designed to empower the partner community, by giving them the flexibility and knowledge to better manage our products. This program also delivers all the elements and tools needed to instill confidence throughout our customer base, and provide a superior experience, while making our partners extremely profitable," said Auer.