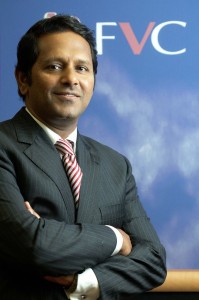 FVC, the value-added distributor (VAD) in MENA and authorised distributor for Cyan has announced the launch of Cyan software-defined networking (SDN) and packet-optical solutions for enterprise networks in the Middle East.
According to FVC's MD K. S. Parag, the solution is especially useful for large networks like university campuses, e-government services, airports, as well as oil and gas networks. "This technology is also an enabler for smart cities and will help governments in the region provide a more diverse set of e-government services to its citizens," he added.
To support the growing demand for SDN solutions in the region, Cyan has announced that it will be opening its Middle East presence with a regional office in Dubai. According to the company, as part of its ongoing commitment to FVC, the new office will provide support to FVC's sales, pre-sales and post-sales team, to enable them to provide localised support and services to its partners from its regional offices.
"Bandwidth demands, cloud computing, mobility and other demands are forcing a new era in network transformation," said Mark Floyd, Chairman and CEO of Cyan. "With the increasingly distributed nature of enterprise infrastructures, new, flexible, and elastic SDN and packet optical services provide an important new means to monetize network investments and give end-users the ability to control their own services. Cyan is proud to expand its presence in the region and play an integral role in FVC's offerings to the Middle East market."