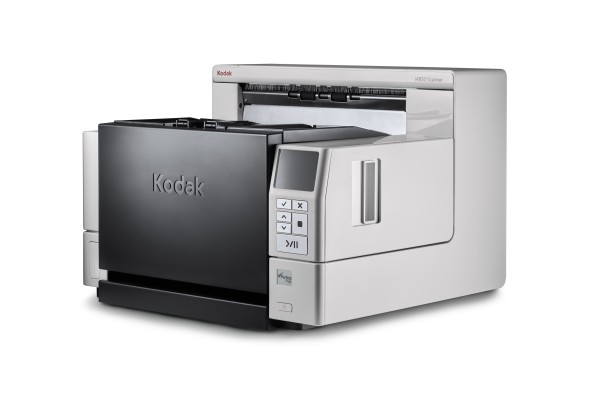 Kodak Alaris has unveiled its refreshed i4000 Scanner family adding performance enhancements and introducing a new model to the range.
According to the company, the enhanced Kodak i4250 and i4650 Scanners and the new i4850 Scanner are built on the i4000 platform and are now equipped with features that help scanning professionals process documents more efficiently than ever before.  All models scan in duplex, colour and black and white, resolutions up to 600 dpi, and paper sizes up to A3.
The new scanners are ideal for busy office environments, service bureaus, business process outsourcers (BPOs), corporate and government mailrooms who demand superior image quality, speed and reliability.
"Kodak Alaris is committed to helping our customers continuously improve their document capture processes – and in turn, achieve better business results. Our new i4000 Series Scanners maintain the strong features that our customers have come to rely on, and add enhanced functionality to help organizations speed up business transactions," said Hauke Fast, EAMER Product Marketing Manager, Information Management, Kodak Alaris.