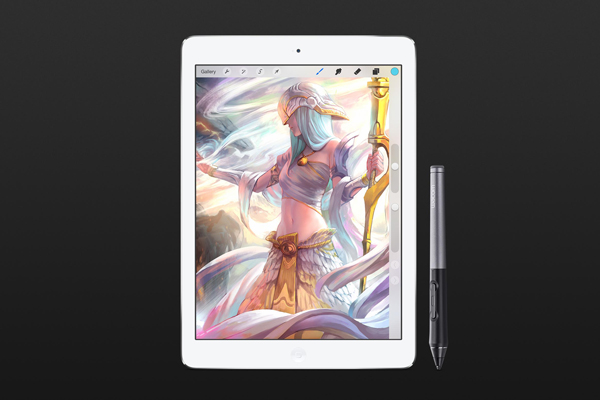 Wacom and Savage has announced that Procreate 2.3 is now compatible with the Intuos Creative Stylus 2.
Wacom designed the pressure-sensitive stylus and Savage's Procreate has been the application choice of many artists when it comes to drawing and illustration on the iPad.
The adjustments for the compatibility between the two is in response to the customers' long hoped demand to pair the precision and natural feel of the Intuos Creative Stylus with the powerful and fluid tools of Procreate.
The Intuos Creative Stylus 2 will be supported in Procreate 2.3 on all compatible iPads.
Users of the iPad Air 2 can connect and use all the features of the Intuos Creative Stylus 2 in Procreate 2.3, but it will remain officially unsupported. Savage and Wacom will continue to work together to improve and expand compatibility with the iPad Air 2. Other exciting additions to Procreate version 2.3 include the all-new Light Interface, along with stability upgrades and bug fixes from previous editions. The integration in Procreate is an important addition to the selection of supported apps with the Intuos Creative Stylus 2, and both teams look forward to seeing what their customers are creating with their newly compatible tools.