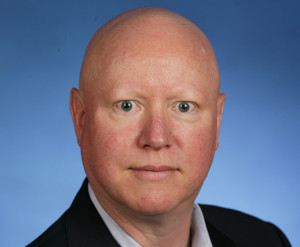 Red Hat has announced the launch of the Red Hat ARM Partner Early Access Programme to "facilitate partner-initiated system designs" based on the 64-bit capable ARMv8-A architecture that include Red Hat software.
The programme will be aimed at silicon vendors, independent hardware vendors (IHVs), original equipment manufacturers (OEMs), and original design manufacturers (ODMs), and launches with participation and support from several ARM ecosystem leaders, including AMD, American Megatrends, AppliedMicro, ARM, Broadcom, Cavium, Dell, HP and Linaro.
More recently, Red Hat participated in the creation of the Server Base System Architecture (SBSA) specification released by ARMto "help accelerate software development and enable support across multiple 64-bit ARM platforms."
Red Hat hopes to collaborate with partners to create a singular 64-bit ARM  server software platform that relies on common standards, and to provide a common development platform to enable deployment ready future 64-bit ARM software.
It is also says it will gather requirements around partner needs within the ARM ecosystem and to create a unified common software platform capable of supporting multiple hardware designs.
Red Hat says it expects the participants in its ARM Partner Early Access Programme to contribute to more streamlined and applicable implementations of 64-bit ARM standards and practices.
Jim Totton, Vice President and General Manager, Platform Business Unit, Red Hat, said, "The Red Hat ARM Partner Early Access Programme continues Red Hat's efforts to drive open standards and best practices within the 64-bit ARM ecosystem, enabling tighter collaboration with leading innovators in the ARM ecosystem. By providing our participating partners with the tools, resources and support needed to build a common development platform, we can help facilitate partner-driven 64-bit ARM solutions that are based upon Red Hat technologies."