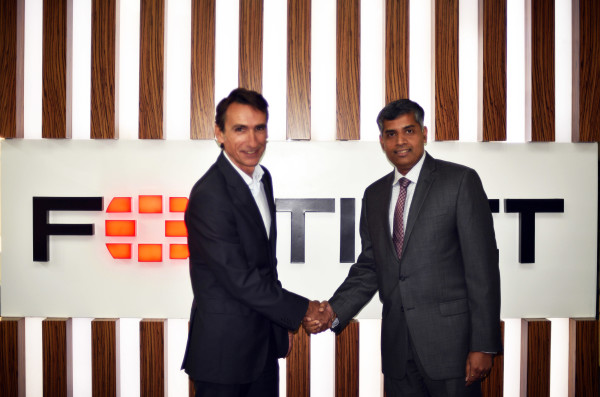 Fortinet has appointed Redington Value as its new value added distributor for the Middle East.
The strategic partnership is in line with Fortinet's aggressive regional growth and expansion plans. This move means that Fortinet's market leading security solutions will now be distributed by Redington Value, Exclusive Networks and Oxygen.
Redington Value will distribute Fortinet's entire security solutions portfolio across the GCC, Saudi Arabia, Levant, Pakistan and Sub-Saharan Africa.
According to Fortinet, its capabilities in next generation firewall and UTM technology, as well as its end-to-end security solutions covering perimeter, core networks, server, data centre, application and wireless access security marketplace will enable the distributor to target more segments and verticals such as telecom operators, service providers and MSSPs, through proven cloud ready and network embedded security as-a-service solutions.
In addition, the distributor will provide customers with pre- and post-sales services and support, training, consultancy, proof of concept facilities, and end user demand generation, as part of its value-added services offering.
"We are excited to work with Redington Value, and look forward to strengthening our already healthy position in the market," said Alain Penel, Regional Vice President- Middle East, Fortinet. "Redington's wide regional presence, extensive reach and network of partners, coupled with its impressive track record is just what Fortinet needs to address the growing demand for advanced security solutions. The distributor has also demonstrated expertise and commitment to growing Fortinet's market share, so we look forward to a mutually beneficial relationship with Redington Value functioning as an enablement partner to the channel."
"Fortinet is the number one security vendor in the region, it has the strongest security portfolio and its solutions are what this market needs. With Redington's depth of coverage and focus on the value-add model, this is a perfect fit for both companies," said Ramkumar Balakrishnan, President, Redington Value Distribution. "For our partners, this is a compelling proposition to find Fortinet within Redington's portfolio. We are committed to increasing Fortinet's market share, and will address key verticals such as oil & gas, education, manufacturing and also the commercial markets in the mid-market segment. At the same time, it is also our priority to increase training capabilities and help channel enablement in a programmatic manner."