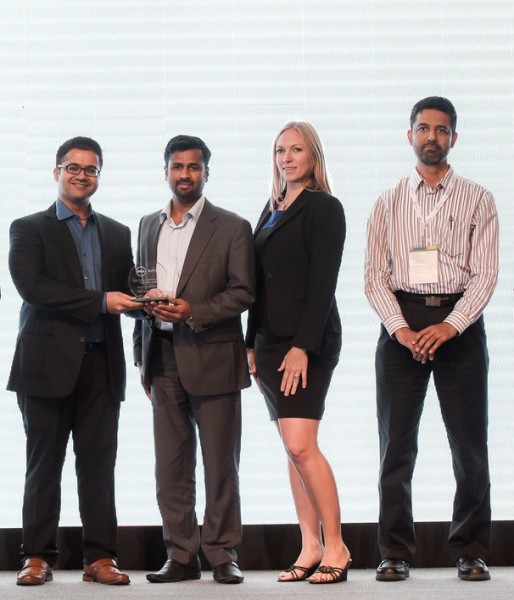 Think Software Services recently received an award by Dell Software at the "User Group Conference" held at Grand Hyatt, Dubai on 3rd June 2015.
The Dell User Group Conference, Dubai was targeted for end users across all industries. The event served as an excellent platform to extend knowledge sharing on Dell Software products as well as highlight contributions of their key channel partners. Think Software's award was for the team's excellence in Network Security and accomplishments as a trusted partner of Dell Software.
The award was accepted by Think Software Services team members together, Samir Chopra, Director Sales & Delivery; Kumanan D., Programme Manager; Erin Boubel, Technical Product Manager; and Faheem Siddiqui, Head Technology Services.
Deepak Verma, Managing Director, Think Software Services, said, "We acknowledge the ongoing support of Dell Software & thank them for recognising Think Software Services with the Network Security excellence award. This reflects the fact that our team has delivered commitments and earned utmost trust, which is imperative for every organization's credibility. Additionally, this also is an added responsibility to continue delivering our highest potential towards Dell Software's partnership. Our prime focus is to jointly work with our partners and expand our product offerings for each industry segment."