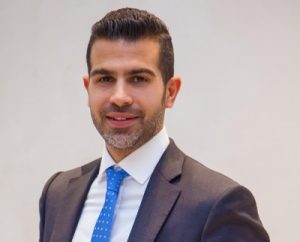 Alexander Foroozandé, channel director, META, Infoblox, on one of the biggest areas where vendors go wrong when it comes to partner business.
Most global technology vendors work through partners in the region. They rely completely on resellers, systems integrators and solutions providers to deliver their offerings to the market. Partners own customer relationships and understand market nuances. The fact that partners are crucial to a vendor's success is without a doubt. And yet several vendors throw their weight around simply because they come on top of the food chain.
Infoblox' channel director for Middle East, Turkey and Africa, says it is crucial for vendors to be humble in order to strengthen channel partnerships.
"This is one of the fundamental areas where vendors go wrong – they maintain their superiority and believe they can dictate terms to partners. However, this is wrong," he says. "It is extremely important to be humble."
He says that it is essential for vendors to go to partners' premises, see their physical operations and understand their day-to-day challenges. Only then will they be able to truly appreciate the efforts of the partner business.
He adds, "As Infoblox, we ensure we do this. We regularly schedule personal meetings, trainings and converse with our partners. Continuous communication is another key factor."
Foroozandé adds that the firm also arranges dinners and entertaining activities for its partner community, all in the attempt to know partners beyond business.
"Business is about relationships and we have to do our part to nurture and grow it," he adds.
He also advises resellers to be prudent when selecting vendor partners.
"They need to pick vendors who are committed to the channel business, have a mature partner programme and make enablement materials easily available. One of the other criteria should be how much the vendor is investing directly into the region," he says.