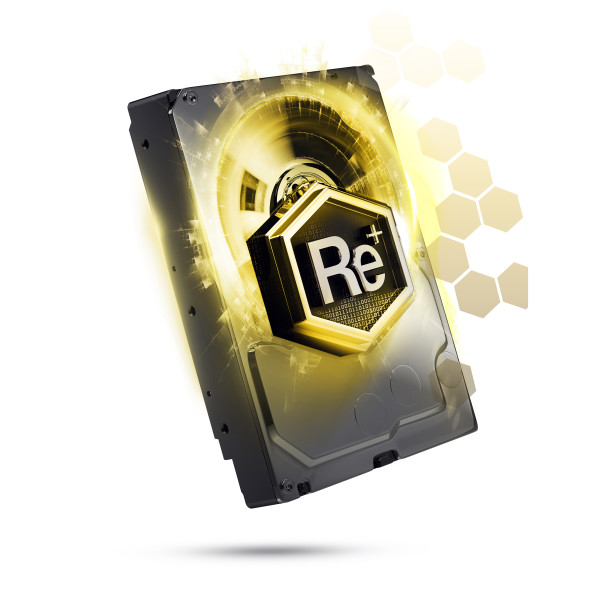 WD, a Western Digital company, has recently introduced new datacentre hard drives to the market.
According to WD, the new hard drives will deliver today's modern datacentre architects the lowest power consumption of any high-capacity 3.5-inch hard drive available today.
The WD Re+ hard drive family is the newest component of WD's full, tiered portfolio of high-capacity datacentre storage devices. Further expanding that portfolio will be 6 terabyte (TB) capacities for WD's popular WD Re and WD Se datacentre product lines, providing customers a spectrum of capabilities, tiered to their varied demands of application intensity, power optimisation and cost efficiency.
In the modern datacentre, the total cost of ownership (TCO) formula is comprised of capacity, price, power consumption and the relationships between these variables. The WD Re+ drive provides the most power efficient and high-intensity high-capacity platform available today.
With power consumption a primary consideration in today's large web-scale cloud infrastructures, and the WD Re+ drive consuming only 6 watts for 6 TB, customers' TCOs increase and savings for large deployments could be millions of dollars per year.
"Dollars and watts are the finite currencies in the modern datacenter," said Matt Rutledge, senior vice president of storage technology at WD. "With a leading watt-per-gigabyte ratio and the long-trusted reliability of the WD Re hard drive platform, WD Re+ offers our customers having limited power budgets a WD Re-class choice for tier-2, high-intensity storage applications. Massive, scale-out deployments must deliver tremendous value to customers across a range of applications, while providing a healthy return to the infrastructure owner. WD is focused on offering that value across its portfolio."