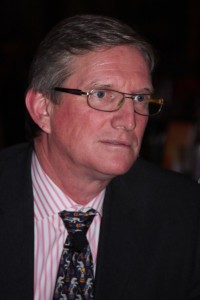 Xerox Emirates, a member of the Mohamed Hareb Al Otaiba group, has announced RAK Tech, an IT solution provider company based in Ras Al Khaimah, UAE as an authorised business partner. Through this partnership, Xerox Emirates will be able to provide its customers in Ras Al Khaimah with the benefits of RAK Tech's IT solutions and services, while assisting it to grow through their channel programme.
Through its channel partner RAK Tech, specialised services such as consultancy, design, and implementation, as well as support services for infrastructure, enterprise and software solutions will be delivered to customers. On-site support throughout all project stages including strategy formulation, package selection and integration, testing and training packaged with after sales support, will help build profitable businesses and manage the growing needs of the industry.
"We believe there is significant opportunity in this region and the partnership with RAK Tech will help improve and provide primary assistance to our customers. We look to focus on the Northern Emirates region, especially in supporting business in Ras Al Khaimah and capitalising on its growth opportunities. The partnership will benefit both Xerox Emirates and RAK Tech in driving performance and exploring future business opportunities," said Andrew Horne, General Manager, Xerox Emirates.
"Through our partnership with Xerox Emirates, we aim to provide best-in-class services to our customers bundled with operational excellence and business agility. Through the Xerox Emirates channel programme such as regular training workshops, demand creation campaigns and various incentives, we are able to further add value to businesses," said Sheikha Fatima Al Qassimi, Owner & Director, RAK Tech.