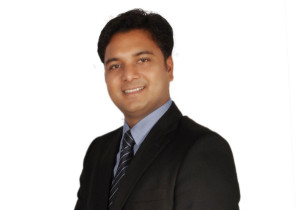 Cyberoam, will be taking part at the Gulf Information Security Expo & Conference (GISEC) 2015.
The security company intends to leverage the event to educate regional businesses and CXOs on its patented Layer 8 technology and shall showcase how IT and security teams in the region can benefit from Cyberoam's network security innovations. With Cyber security challenges and targeted attacks emerging a 'real' threat, network administrators in the region are inclined to deploy security that helps prevent network-based advanced targeted attacks before they cause greater damage and paralyse business. Cyberoam shall discuss its patented Layer 8 technology and demonstrate actionable security intelligence capabilities for the attendees.
Ravinder Janotra, Regional Manager Middle East, Cyberoam, said, "As more organisations in the region embrace IT that is built on mobile devices, cloud, virtualisation, big data and other disruptive tech forces, there's a need to insulate businesses from potential risks that accompany these decisions. We are eager to contribute our part in driving greater security awareness at the event while showcasing our patented network security innovations."
Middle East has witnessed a spate of targeted attacks and malware mayhem in recent years. Several countries in the region have been advised to take note of growing threat landscape and risks from evolved threat actors, cybercrime syndicates and hacktivism campaigns. While oil and gas businesses in the region were the first to appear on the radar of cyber criminals and malware authors, the focus is also shifting to connected businesses and enterprises in other verticals.
Cyberoam continues to stay a trusted network security partner to several leading businesses as well as government establishments in the Middle East. With a strong local network of channel partners and dedicated sales teams across the UAE, Oman, Bahrain, Kuwait, Qatar, Jordan, Iraq, Saudi Arabia, and other countries in the region.
GISEC is taking place at Dubai World Trade Centre from April 26-28, 2015.