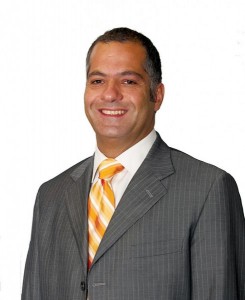 With a right combination of resources, Alamasa Value Distribution is bringing technology solutions to the market and in the process, creating a true value proposition for its partners. Roger El Tawil,  Executive Director of the company, talks about the plans for 2013 and how it is betting big on video to drive growth.
You are a fairly new entrant into the regional VAD landscape. How's the journey been?
It's been two years since our inception and we are progressing in line with our plans. We have had some setbacks due to market conditions last year but it's been building up to a promising 2013. If you listen around, last year was a challenging one for the whole channel system but we were able to perform despite challenging conditions.  I am bullish about 2013 because there are better sentiments.
Isn't it challenging to function as a VAD unit within a broadline distribution set up?
Almost ten years go, Almasa had a value business unit called networking. But, when are playing a broadline game, which has very different metrics, methodologies and approaches, it's very hard to think about value. So we decided to create an entity called Almasa Value Distribution with its own team, focus, and go-to-market strategy. The expectations from channel, vendors and market are very different and you have to cater to all those. We are independent from a decision making point of view but share the same infrastructure such as warehouses, back office and logistics; we are trying to drive forward with a different approach than the rest of the company.
Do you have any plans to expand operations?
Right now, the key focus areas are UAE, Saudi and Iraq. We were in Egypt a long time ago but pulled out because of the conditions, and we have an in-country presence in Kuwait. We are also looking at the African market and probably will explore more of a JV opportunity to address the Central and East West Africa.
What is value for you?
Everyone has their own unique approach and for me, it's all about people. We have a solutions-led approach rather than a product-centric one, and we are hiring expertise to put solutions and bundles together so that our partners don't have to invest in these resources.
Do you evangelise technology on behalf of vendors?
Some vendors expect us to but the reality is that customers and partners want to hear it directly from them. So what we really do is to bridge the gap, and create platforms to bring vendors and partners together.
How about training and certification?
The channel partners and customers want certifications from vendor-led training centres. The value we bring to the table is that we train our partners' sales force and assist them with proof of concepts.  We don't want to drive any technical training but we facilitate that with vendor-authorised training centres.  Recently, we have invested in an in-house video conferencing solution centre to enable knowledge transfer to our partners.
How many partners do you have?
We have around 100 active partners at the moment. As for vendors, Avaya and HP are the key brands that we work with and we are going to sign up a couple of more to complement our existing portfolio in the next six months.
Video is coming up big and we are building solutions around it. We are going to focus on key verticals such as education, retail, healthcare and government. In terms of technologies, apart from video we are also looking at smartboards, digital signage and video surveillance. There is a whole convergence of technologies  and video is one example, which used to be very niche. Now it's moved into the realm of IT and same is true in the case of digital signage. It's a not an AV game anymore.
Do you have plans to cash in on some of the hot tech trends such as mobility, security, virtualisation, etc?
Security is indeed something we are looking at. Today, everything is getting virtualised and we are working with Avaya on their virtualised platforms for networking and video. I think video is going to be the key that will drive the whole BYOD trend ahead.
Do you encourage your partners to explore the opportunities in the services space?
Every partner has to play a service role. If you look at any business that gets half of its revenues from services and other half from products or integration that is a good formula to have.  But, if you tend to move more on products your topline might look good but profitability is going to suffer. I always have this debate with our partners – do you bring people first or projects first? If you bring in the right people, you will get the right projects.  That's exactly why are investing in people even though the revenue opportunity may not be immediate.
How do you see the distribution model evolving in the context of cloud computing?
Yes, we have to adapt when the cloud model happens. But, there is a still a lot of infrastructure and connectivity required in this part of the world for that to happen.  Small businesses will of course look at cloud services and service providers will need someone to transact for them. I think in such a scenario, distributors will become services aggregator and play the role of transaction gateways.  We still have to wait and see how this model is going to evolve.