Business continuity is a hot trend for the government sector, transnational corporations, industry leaders and SMB entities today. Some of the business agility strategies popular today were first adopted back in 90s by oil producing companies to automate cost-ineffective manual operations at remote sites and to integrate isolated distant oil plants into unified interconnected infrastructure.
Dozens of engineers, developers, and architects in IT who later founded RCNTEC company consolidated their efforts to design and implement unique solutions for routing, managing, aggregating and storing sensitive corporate information for those oil companies. RCNTEC engineers believe that the best way to prevent downtimes of IT infrastructure is to take a series of measures, from implementing Disaster Recovery plan for preventing data loss, to proactively monitoring the state of information security and ensuring that known vulnerabilities will not compromise the availability of infrastructure.

Business continuity plan must include measures that will increase the availability of core parts of infrastructure back-end and spread to each part, including front-end. For example, the power supply critical to the operation of any IT equipment usually protected with ATS and UPS devices. A new kind of remote power management device was introduced recently. The new RPCM device is a unique 1U rack power distribution unit combined with ATS functions, equipped with electricity meters on each port with remote power control and protection from short circuits.
The modern scale-out architecture of Resilient Cloud Storage developed by RCNTEC allows storing the data in a reliable manner, with an option to adjust both storage capacity and performance to run IT tasks effectively. RCS is a high-end storage system showing great results where the scaling task requires 99,99% availability of data. RCS data modules can host physical hard drives and SSDs which are accessible for applications directly under the management of coordinators via high-throughput 10/40/100 Gbps Ethernet network. Proprietary management interfaces developed to scale-out and manage RCS storage resources allow almost infinite scalability.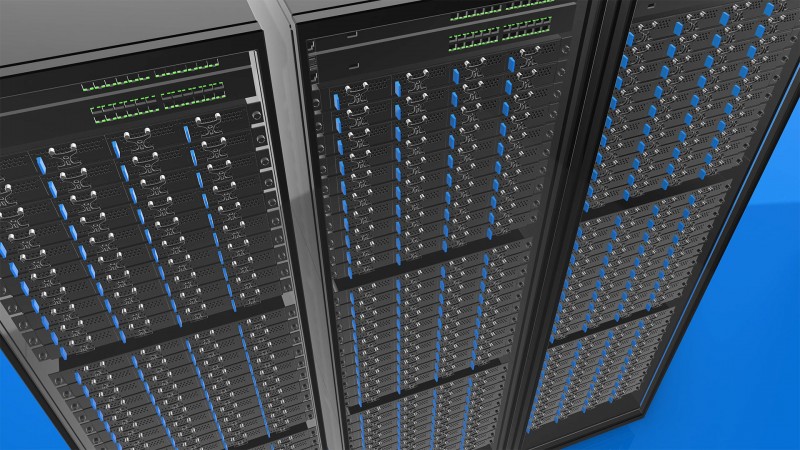 It is, by all means, a pride of RCNTEC, because this solution proved its robustness and sustainability in taking care of cost-effective storing different types of data (files, objects, virtual containers) distributed over various data centers of one of the leading oil & gas corporations.
Keeping the IT infrastructure secure always require proactive protection, which is effectively done by solutions like COMPLAUD, capable of real-time monitoring of all hardware and software, notifying when a security update or change in policy must be applied.
As an additional way to protect the infrastructure, it is always reasonable to use second-factor authentication. A password is sometimes all that is needed to take over the control. Solutions like AUTH.AS use state-of-the-art algorithms to protect login transactions and make man-in-the-middle attacks and password thefts absolutely pointless. It is available for both iOS- and Android-based mobile devices and easily gets along with external target-services via RADIUS and LDAP(s) protocols, and ready to be integrated with third-party apps.

The classic way of communication – the voice calls must be always available, especially during incidents in IT infrastructure. With a device like Resilient SIP Box, local VoIP communication is always available regardless of SIP cloud connectivity status. This solution is tested and certified to be compatible with Broadworks solution by Broadsoft.
Visit DWTC booth SR-20 at GITEX Technology Week 2017 this October 8-12th in Dubai for live discussions of RCNTEC solutions.