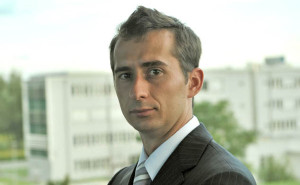 Comarch Middle East 
Comarch Middle East, a key player in the telecommunications industry, is present in various countries across the GCC region, such as the UAE, Qatar, Yemen and Iran. At the moment, the company is focusing on activities with clients in the GCC, Asia and Africa regions.
Bartosz Demczuk, Business Unit Director, Comarch Middle East says that working in one of the most competitive IT markets in the world is definitely a huge challenge. "As a company, we strongly believe in customisation of software, according to the specific client needs. Working on the out-of-the-box software approach in our market sectors will simply not work in GCC markets," he explains further.
Although, according to him, the main growth drivers remain the same—it's all about time-to-market kept together with ROI and customer satisfaction. "We strongly believe in further expansion of our telco product portfolio (BSS & OSS) as well as CRM and loyalty platforms, focusing better than ever on customer understanding and service quality. Within our portfolio, we're also providing other solutions like telemedicine or complete solutions for banks and plan to work on those as well," he adds.
Solutions in CRM and loyalty systems face new requirements every single day, especially when Gamification or social media apps are in the picture. How does the company plan to keep pace with the market demands? "Changes are happening all the time and they require constant investments in R&D, which is why we invest almost 10 percent of revenues in R&D annually to make sure that our systems meet the market requirements and help our customers build a competitive advantage," Demczuk explains.
Recognising the potential of the region and also considering the significant increase in demand for specialised IT solutions, the vendor aims to continue the development of structures in the Middle East.