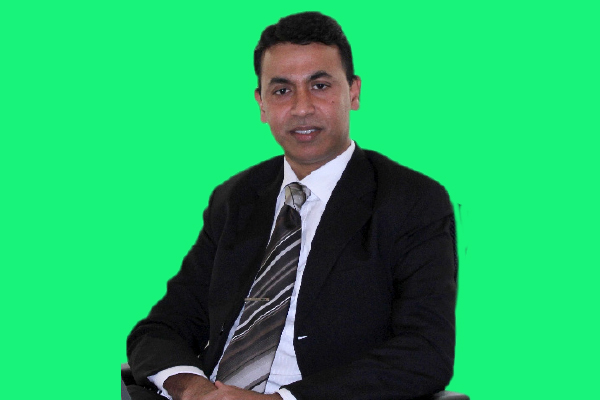 Amanulla Khan, Managing Director, META, Linksys, urges resellers to evolve to solution providers to optimise business opportunities.
The networking vendor, Linksys, has been focusing on strengthening its SMB portfolio over the last few years. Having doubled the business in 2015, the company is expecting to have a similar growth this year as well.
Amanulla Khan, Managing Director, META, Linksys, says, the reason why the company is positive of high growth is because as a business it understands the SMB market really well.
"SMB requirements are similar to enterprise needs such as efficiency, improved productivity, great customer experiences and no downtime. They want these benefits at SMB price point," he says. "This is our biggest strength. We have brought in a product portfolio, which is manufactured specifically with the SMB business owner in mind."
The company has unveiled a number of new releases over the last few months including MU-MIMO enabled routers, range extenders with spot finders that identify optimal placement of the devices, EA7500 – MAX-STREAM AC1900 Dual Band and EA9500 – MAX-STREAM AC5400 Tri-Band routers to name a few.
The vendor aims to enable its channel network optimise these products through four key focus areas.
Khan explains, "We have four key channels – retail, resellers, systems integrators and service providers. All four are extremely strategic and important to us as a company. We are doing tremendous amount of work in each channel to ensure we grow our business together."
On the retail front, the company works with partners such as Sharaf DG, Emax, Virgin Megastore, Carrefour, Souq.com and other online portals. Here the biggest focus for the vendor is on consumer experience.
"We want to ensure that when a consumer walks into the store, they have a great consumer experience. We want to make the process simple for them and make sure we give them enough information so that they make an informed decision," says Khan.
Once an informed decision is made, the customer is able to make the right purchase depending on his requirements. Even if he has to invest more, he is aware that the product he is purchasing is best suited to his needs.
"We are trying to educate the customer on the shelf, so they know what they want. This way customers buy the right products and to a large extent eliminate returns," he adds.
The company also invests in trainings and role plays to ensure retailers understand customer requirements. Additionally, the vendor also helps retailers manage the category.
In the reseller space, the company predominantly focuses on improving their bottom line and help increase their margins. This is done through its rebates programme where it has three categories of resellers – gold, silver and bronze, which is based on the revenues the partners do.
"We also do 'lunch and learn' sessions. We book one of the hotels within the computer street in each market and bring them during the lunch hour to train them. These sessions are interactive and engaging."
In the SI space, it is purely about developing their technical skills, says Khan.
"We invest heavily on boot camps and workshops. We set up our products and get them to create customer scenarios. We are doing a pure solutions-driven hands on boot camp in this category."
On the service provider business front, the company has invested a lot of time in educating the service providers on not winning the business through low-cost products.
"Our strength is our value proportion. Our discussion with the service providers over the years, has been to differentiate the consumers. When consumers are investing in higher bandwidth subscription, you need to differentiate them and offer a product or network equal to their demands."
The company has seen visible progress in this category.
Khan adds, "We have brought about a mindset shift here. We are close to signing on few service providers about which the market will hear more from us in the coming months."
According to Khan, the most challenging area is the reseller space.
"We are spending majority of our time with our resellers because they have to evolve. We are working with them to see how we can create a value proportion, rather than just shifting boxes," he adds.