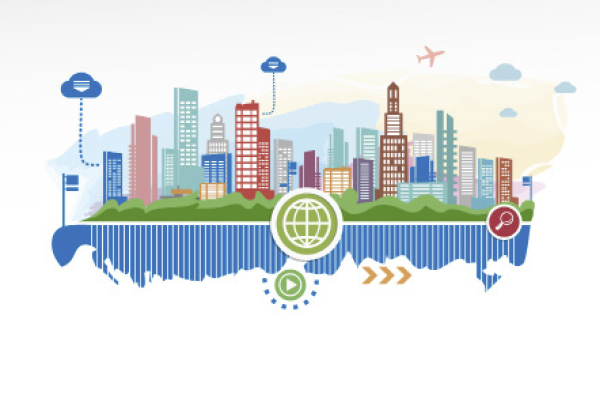 1 It's much more than a speed boost
You may have already heard that 5G will be 10-100x faster than 4G. That could mean real-world speeds of about 4Gbps or more.
Most of the speed increases are due to how carriers will be adding more wireless channels, using millimeter wave technology, installing small cells that dramatically increase the coverage map, and pumping up the wired backhaul locations, according to Hank Kafka, VP, Network Architecture, AT&T.
Kafka points out that IT leaders should view 5G as more than a speed increase. In fact, it is mostly related to making sure the networks can handle a massive increase in the number of devices. The Internet of Things will usher in a new age of connected devices, everything from the security system at the office to the radio in your car. By 2020, the number of added devices will take a dramatic jump as objects that were never on the network – such as clothing, sports equipment, bridges, and even your body – come online.
 2 There will be brand new architectures
The speed boosts, low latency, and backwards compatibility with existing networks will provide a good framework for new architectures we have not seen previously, says Akshay Sharma, Research Director, Carrier Infrastructure, Gartner.
"5G wireless will add new architectures like Cloud radio access network where localised nano-data centres will occur supporting server-based networking functions like Industrial IoT gateways, video caching and transcoding at the edge for UltraHD video, and newer mesh-like topologies supported with more distributed HetNets (heterogeneous networks)," he says.
3 The trials are already underway
many companies have announced trials in the 5G wireless space, including Alcatel Lucent, Ericsson, Fujitsu, NEC, Nokia and Samsung.
Sharma says there are many key players to keep an eye on. Google recently acquired Alpental to help with millimeter wave access for more precise location tracking. Microsoft has started a TV White Spaces trial, which taps into the unlicensed spectrum not used by TV broadcasters. And, Facebook has created the Open Compute Initiative as part of Internet.org to build wireless networks for developing countries and provide access.
4 Wi-Fi won't be going any anytime soon
Kafka mentioned how it might seem like Wi-Fi technology will not be as important over the next few years as 5G becomes available. That's a mistake, he says, because both networks will continue to co-exist, and Wi-Fi technology will also evolve rapidly.
"We need faster speeds and more devices on the network than we expected 10 years ago and we need to solve with a new approach rather than duct tape and spit," says Roger Entner, Founder, Recon Analytics. "It will help businesses to connect more wireless devices with faster speeds and lower latencies."
5 It will come online soon
Sharma says that NTT Docomo has also announced trials in Japan, and Entner says that South Korea will likely have 5G running in time for the Winter Olympics in 2018. This will give an indicator of how those launches transpire and how users respond.