As coronavirus continues to raise concerns across the globe, Deputy Editor Giorgia Guantario takes a look at how technology can help mitigate the spread of the virus and prevent future epidemics.
The 2019-nCoV outbreak has had severe impacts on the global tech industry.
A few weeks ago, the GSMA decided to cancel Mobile World Congress (MWC), the world's largest mobile trade show, over coronavirus concerns. Regional events, including the much-anticipated Ai Everything, GISEC and Gartner IT Symposium/Xpo, have also been cancelled or postponed.
A recent report by market intelligence provider TrendForce showed a projected decline of 12 percent year-on-year for smartphone production this quarter, as well as a possible slowdown of China's 5G rollout. Technology stocks also took a dive at the end of February, with Reuters reporting that the S&P 500 information technology sector had fallen by over 9.3 percent in the last week of the month compared to a 7.3 percent drop across sectors.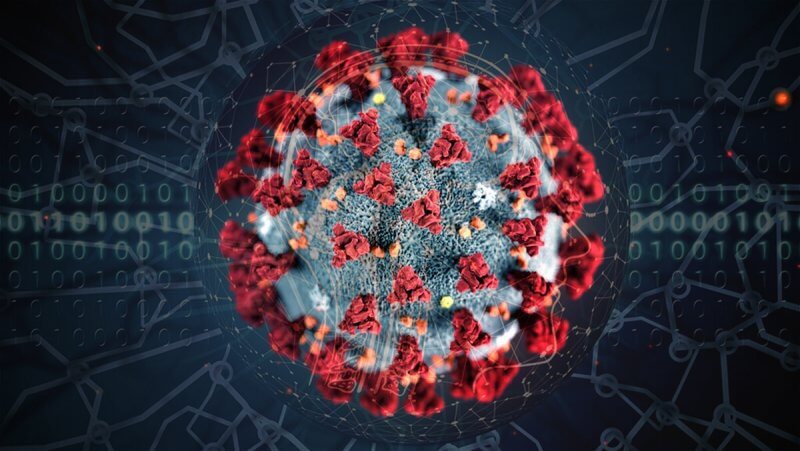 Nonetheless, the same industry suffering the consequences of the virus could be the answer to stopping it.
In the past few months, technology leaders have come together to respond to the health crisis by employing their resources, scientific prowess and big data to help mitigate the spread of COVID-19.
DJI, a leading drone manufacturer, has adapted its Agras series of agricultural spraying drones to spray disinfectant in potentially affected areas to improve how
China attempts to kill the virus in public areas. DJI has sprayed chlorine or ethyl alcohol-based disinfectant in over 3 million square meters in Shenzhen, while also helping other counties to adopt the same method.
Similarly, Terra Drone group company, Network, has transported medical samples and quarantine material in Xinchang county using drones, therefore drastically reducing the risk of new infections.
US-based Avaya has been leveraging its technology to help to control the spread of the virus by donating remote visiting systems to Tongxiang Hospital at the Tongxiang Branch of Zhejiang Province People's Hospital.
These systems enable patients and family members to communicate in and out of quarantine areas through video collaboration, greatly improving patients' quality of life while in quarantine, and avoiding cross-infection during the epidemic.
As more and more people are required to work remotely, Avaya has also been assisting Hainan Airlines to deploy a remote home agent solution in order to ensure the health of agents and contain the spread of the virus. Based on Avaya's IX Workplace and IX Contact Center technology, the airline migrated its original customer service system to employees' homes and mobile terminals to enable remote access and continue providing services to passengers.
Microsoft and Google are equally trying to facilitate working or studying from home by offering their advanced team streaming tools for free during the epidemic.
Other big tech firms are also pitching in by trying to minimise the spreading of fake news – for example, Facebook has introduced a box into users' news feed that redirects to the World Health Organisation (WHO), or a specific local authority, for the latest information.
In a Facebook post, Mark Zuckerberg, CEO, explained, "Given the developing situation, we're working with national ministries of health and organisations like the WHO, CDC and UNICEF to help them get out timely, accurate information on the coronavirus. We're giving the WHO as many free ads as they need for their coronavirus response along with other in-kind support."
Similarly, Twitter and Pinterest are redirecting all search results for "coronavirus" to authoritative international health organisations, such as the WHO.
Amid widespread mis- and disinformation about the #coronavirus outbreak, @Pinterest is limiting all search results for "coronavirus" to information from "internationally-recognized health organizations." pic.twitter.com/TrxIw8NZoI

— Caroline Orr (@RVAwonk) March 3, 2020
UAE-based messaging app ToTok has also launched a new feature that provides its users with the latest developments on coronavirus. The updates include live statistics and global news, helping ToTok users keep up to date with accurate information.
Meanwhile, Artificial intelligence (AI) has taken centre stage to help to mitigate the virus outbreak – Alibaba's research institute Damo Academy has developed a new AI-powered system that claims to detect new cases with up to 96 percent accuracy via computerized tomography scans. The new diagnostic tool has been trained with data from more than five thousand confirmed cases, and it's able to distinguish COVID-19 from ordinary viral pneumonia.
The technology behind BlueDot, the Canadian health monitoring platform that issued the first warning of the Wuhan virus, is also AI. BlueDot's algorithm checks global news reports and networks to track, contextualise and anticipate infectious diseases' risks. On December 31, over a week before the official World Health Organisation's statement, BlueDot notified its customers of the outbreak. If similar technology were to be widely employed in the future, AI could be the answer to detecting and preventing the outbreak of ulterior epidemics.
Insilico Medicine, a US-based startup, is using deep learning for drug discovery and has recently published the molecule structures capable of fighting coronavirus. AI-powered drug discovery, Insilico Medicine explained, has the ability to synthesise and test molecules faster and more accurately than traditional methods.
Harvard Medical School is instead using AI to track the virus – the US faculty is using machine learning and natural language processing tools to search through online information, including social media and public health data, looking for signs of new cases. Similarly, John Hopkins University has created an online dashboard to track the spread of the virus by analysing data from multiple official sources.
Although the COVID-19 epidemic is well underway and technology can only mitigate its effects, a lot of these solutions might help us prevent the next global outbreak. Technology leaders play one of the biggest roles in helping to overcome this new global challenge, and the ones to come – it is thus imperative for the ICT sector to continue to invest in and leverage its technologies for the benefit of our planet, its citizens and their future.