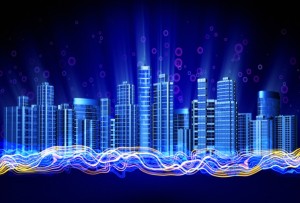 1. It's not all cool technology. Though the definition of the term "smart city" is still fuzzy, it suggests using advances in transportation, technology, infrastructure, sustainability and governance to improve the quality of urban life. But smart cities don't actually need the latest and greatest tech. "Being smart is about redefining processes and engaging citizens," says Jennifer Belissent, an analyst at Forrester Research. For example, Dubai Electricity and Water Authority created an app that citizens can use to pay electricity, water and sewer bills. Vancouver set up a website called Recollect.net where recycling schedules are posted and alerts are sent via tweet, text or phone call.
2. You need more than just IT. Many steps to becoming a smart city fall on the shoulders of IT, but IT should share the workload and communicate with other departments. "If our departments never talk to each other, we will dig the same street up five times," says Jesse Berst, Chief Analyst at Smart Grid News and Chairman of the Smart Cities Council.
3. Constituents should have a say. Citizens expect to be able get government information on their PCs, smartphones and tablets whenever they want. Cities will need to be able to deliver that and communicate with the public using social media, Berst says. "You can't just send out paper reports once a year." Forrester Research says 53 percent of local government organisations rank improving citizen access to government information and services as their top priority. Residents also want a way to weigh in. Rio de Janeiro asked citizens for input on open data and apps initiatives–and got 1,876 ideas.
4. It's cheaper to work with vendors. Smart technologies produce a flood of data, so cities should look for software as a service (SaaS) and other cloud offerings to save on workload and cost. For example, the city of South Bend, Ind., is the first in the world to manage its water systems in the cloud, according to IBM, the city's SaaS vendor. The system has reduced wet weather overflows by 23 percent and avoided $120 million in infrastructure costs, IBM says in a statement.
5. Other cities are the benchmarks. Cities compete with each other for economic development and vendor support, so it's important to benchmark specific city metrics (such as traffic congestion) against similar-sized cities to understand the competition and to determine which areas should be top priority for improvement. "They have cities in their sight that they are competing with," Belissent says. "The driver is competition among cities."