Rahul Bhageeradhan, Global Director – Digital Architecture at Kissflow, has penned an exclusive which examines how the combination of no-code and low-code platforms have propelled a movement towards the democratisation of IT, but which path is the correct one for your enterprise?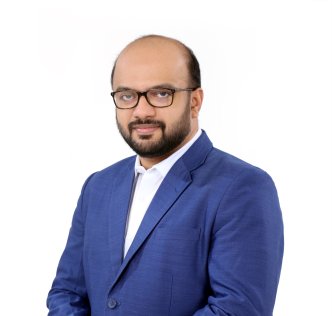 As applications have increasingly become the first, and subsequently the primary touchpoint between consumers and businesses, organisations have been under increasing pressure to ramp up their development capabilities.
But with the pandemic promoting a need for the introduction and acceleration of a plethora of digital initiatives, IT teams have already been stretched to their limits. Consequently, organisations have started to look at ways to empower non-IT staff to take ownership of digital innovation. With their ability to effectively eliminate the need for extensive coding knowledge, low-code and no-code platforms have been at the epicentre of this movement towards the 'democratisation of IT'.
As this revolution is still somewhat in its nascent stages, one of the challenges now evident is that businesses are yet to fully comprehend the difference between these two approaches. This is further complicated by the fact that most commentators use these terms interchangeably. It doesn't help either that the capabilities that differentiate low-code platforms from no-code solutions aren't apparent at the UI level either.
But to fully realise the potential of either, it is imperative for organisations to understand the basic, yet vital distinctions of each, such as the target audience that is going to use the platform, and the complexity of applications that need to be developed.
No-code
No-code is aimed primarily at business teams that might not have any coding knowledge. Non-technical teams that can chart out the underlying business logic to build an app visually can reap great benefits from a no-code development platform as the action of simply dragging and dropping components enables anyone to build apps.
By automating and bundling multiple workflows and processes together in a single console, even non-technical staff can build custom apps for their everyday operations. However, what's important is to choose a platform that will also cover issues such as scalability, technical debt, shadow IT and more.
These characteristics of no-code solutions make them ideally suited to use cases that enable business users to operate more effectively. For example, the convenient creation of business intelligence reporting and dashboards.
Business intelligence analysts or programmers need the best reporting tools to transform raw data into meaningful insights and will find that no-code solutions are just what they are looking for. With no-code, they can get real-time access to their company data and transform it into useful data grids, visualisations, and critical statistics.
Or consider applications for data management. Users may link sources of data with a no-code platform to any database, such as MS SQL Server, MySQL, PostgreSQL, and others, and modify, add, remove, and update information. Corporate customers may create their database apps fast and easily. In this way, the collection of information, storage, sharing, and collaboration becomes significantly easier.
While no-code can help organisations achieve shorter development cycles and lower the dependencies on IT, it isn't free of limitations. For example, to add advanced components in a no-code application, visual programming alone might not be sufficient. That's when you instead need to consider a low-code platform.
Low-code
Low-code is an app development technique that brings business and IT together to build custom applications with a minimal amount of coding. However, this doesn't necessarily mean writing extensive lines of code. The true motive behind adopting a low-code approach is to shorten development cycles, accelerate time to market, and reduce developer dependencies as much as possible.
Enterprises that recognise the significance of a fast time to market require such technologies that can expedite the development process while still affording the ability to build responsive, varied, and powerful applications. Generally, Low-code platforms are open systems that allow a greater possibility for custom code, thus making themselves suitable for multiple use cases.
Consider an e-commerce application that requires feedback forms, chatbots, FAQs, shopping carts, store, products pages and more to be integrated into a single application.
This act of bundling them together under a single console requires the writing of some amount of code, which is the strength of low-code platforms lies. Such technical customisations may not be possible with No-code platforms as they are meant to build only front-end applications.
Because of their general-purpose nature, low-code platforms enable the construction of more sophisticated programs and can handle a wider range of digital operations, such as those that employ innovative next-generation technology.
Many low-code solutions have a large part collection created by industry leaders, and also the ability to use third-party cloud digital solutions such as AI, machine learning, cryptocurrency, and facial and voice identification services, and also accessible tools. Low-code platforms are also suitable for the development of applications that transcend departments and domains to improve productivity and operational performance.
The way forward
Both low-code and no-code platforms can help circumvent the skill shortage prevailing in the industry by enabling employees with little to no coding knowledge to build powerful applications effectively and conveniently.
However, having a clear understanding of which is right for the specific needs of your organisation and its business objectives will go a long way in ensuring your business rapidly gains a significant digital advantage.