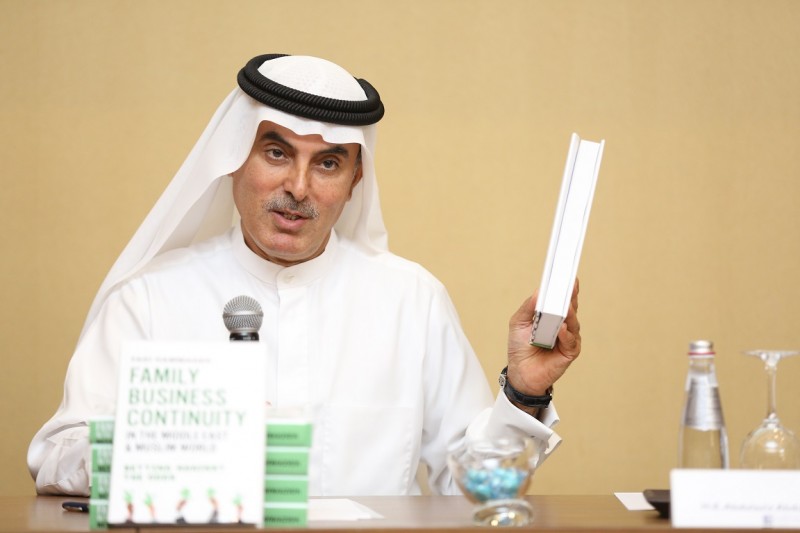 Abdulaziz Al Ghurair, chairman of the Family Business Council – Gulf and Mashreq, has said that technology will inevitably affect family business culture, as well as highlighting their need to make effective succession planning for future generations.
Al Ghurair was speaking at the launch of Family Business Continuity in the Middle East & Muslim World: Betting Against the Odds.
"It is critical that family businesses plan for the future strategically, and make sure they take adequate time to incorporate governance and legal structure that best fits their family business succession plan, unique family dynamics and goals," he said.
"I think technology challenges in family businesses will be the same as in any industry, be it family or non-family. We will have to stay updated on all technology fronts. AI will affect everybody. Airlines, shipping, trading, banking, insurance, real estate, hotels. Everything will be touched."
 Authored by Fadi Hammadeh, a senior advisor to FBCG and general counsel of Al-Futtaim group, Family Business Continuity in the Middle East & Muslim World: Betting Against the Odds addresses the challenges of family business succession planning in the region and how to strategically plan for sustainable business continuity.
"Effective family business succession planning aims to achieve management and ownership continuity," Hammadeh said. "GCC family businesses are particularly vulnerable to risk of fragmentation and internal conflicts due to lack of impenetrable legal frameworks to support their continuity."
Most family owned businesses in the GCC will face a succession challenge within the next decade. Studies by FBCG state that around 52 percent of GCC businesses are moving from their second to third generation, facing the critical juncture of transition of ownership and business leadership. The handover will have tremendous implications on the sustainability and growth of companies and one major risk during this transition is for large family businesses to get fragmented leading to loss of economic value, the book claims.