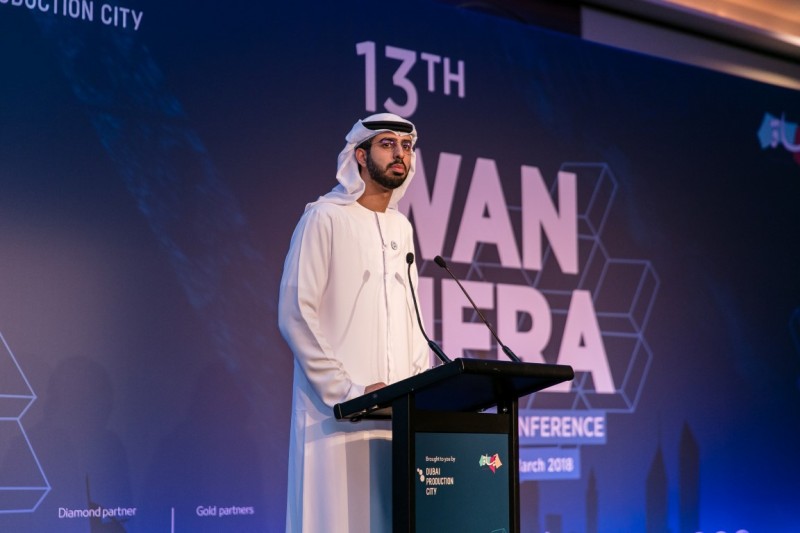 Artificial intelligence will have a profound impact on the media and publishing industry, according UAE Minister of State for AI Oman bin Sultan Al Olama.
The Minister's remarks were made during the opening day of the 13th edition of the World Association of Newspapers and News Publishers, WAN-IFRA, Middle East Conference, organised in association with Dubai Production City.
"I do not come bearing good news or bad news; I just want to share a few facts and perspectives about change. We are at a crossroads today. Some feel hope and some fear of being made obsolete. We must understand that change is important for the future."
Al Olama was a guest of honour at the event that brought together over 300 media experts, publishers, journalists, policymakers, and other stakeholders from around the globe for a series of industry talks and sessions, under the theme "Roadmaps for Transformation."
Al Olama said that the publishing industry's adaptability and its shifting relationship with the reader are in the face of three separate revolutions: the invention of the printing press, the computer age, and the Internet revolution.
He noted how the digital age and the rise of social media have transformed the way people interact with the news, and why AI will have a bigger and more profound change than all three of the earlier revolutions. "Through automation and AI, news will always be customised and optimised for individual readers," he added.
Innovators in media are already collaborating with technology companies to find ways that smart machines can help in data processing and other automated tasks, which will streamline the newsroom workflow, according to Al Olama.
Meanwhile, Majid Al Suwaidi, Managing Director at Dubai Media City, Dubai Studio City and Dubai Production City, highlighted the emergence of digital in the MENA region marketplace that is expected to ensure significant growth in the coming years.
"In the past four years, we have seen a compound annual growth rate of 16 percent in digital companies operating in the Dubai Production City alone. In the MENA region, the market for new media is expected to grow from $1.7 billion in 2015 to $3.6 billion by 2020."
"We have all witnessed the change in the media landscape and how it continues to evolve," he said.
Urging companies to adapt in terms of content, business and distribution models, he said, "Publishers must embrace a more collaborative and interactive media landscape."
He emphasised that the UAE has pre-empted this shift and has taken the necessary steps to create new ways for content generation and content sharing to suit different types of audiences. "Currently, the UAE has a mobile penetration rate of 193 percent more than 16 million active mobile subscribers nearly double the population, according to the Telecommunications Regulatory Authority."