Amazon Web Services' Head of MENA, Vinod Krishnan on the new AWS Middle East Region and how their advanced cloud technologies help organizations speed up their digital transformation initiatives.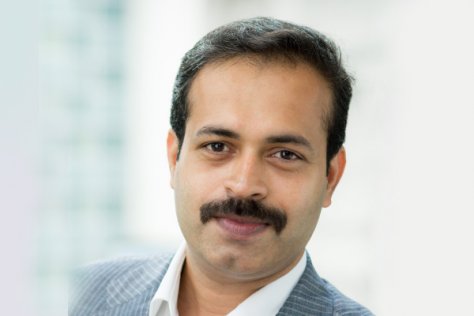 Are you launching/announcing any new products and services at this year's GITEX?
We have recently launched the AWS Middle East Region in Bahrain, bringing advanced and secure technology infrastructure that matches the scale of our other AWS Regions around the world. This offers unprecedented opportunities for innovation across industries and organizations of all sizes to support the region's drive for digital transformation. With this launch, AWS now spans 69 Availability Zones within 22 geographic regions around the world. The new AWS Middle East Region offers three Availability Zones. Availability Zones each comprise of at least one data center and are located in separate and distinct geographic locations with enough distance to significantly reduce the risk of a single event impacting business continuity, yet near enough to provide low latency for high availability applications. We are very excited to share at GITEX the opportunities the new AWS Middle East Region brings to organizations in the Middle East, and the ways that the advanced cloud technologies can help organizations of all sizes speed up their digital transformation initiatives and innovate more rapidly.
What are the most exciting developments in the Middle East's technology landscape over the last 12 months?
We are seeing strong demand for AWS cloud services across various sectors including financial services, hospitality, media and entertainment, oil and gas, retail, governments and others. A sector where we see increasing growth, and a lot of potential, is within government. Regional enterprises are leveraging AWS to focus on the development of their products and services and empowering them to innovate faster. For example, MBC Group that has been using AWS to speed up innovation and rapidly expand into a wider range of scalable and reliable digital services including SHAHID.net, MBC.net, and GOBOZ, MBC's Video on Demand service for kids. Some of the region's most disruptive startups, such as Anghami, Careem, Fetchr, Mrsool, Haraj, and many more, are building their businesses on top of AWS in order to innovate and provide solutions that meet specific regional needs, while scaling rapidly and expanding geographic reach.
What do you think are the biggest trends that will transform the market you're operating in?
Data is becoming crucial. Cloud computing has completely democratized technology and anyone with some basic knowledge of IT, an idea and a credit card can access the same, world-class technology services on demand. So, what then becomes an organization's competitive differentiator is the kind of data that it has and the kind of intelligent use of analytics, whether that is traditional analytics, or real time, or prediction with machine learning. It's how data is used that really drives the way that businesses operate in the future. Companies are really moving towards data-driven decision making and AWS plays a crucial role in that. Another thing we're very excited about is the ability to put artificial intelligence and machine learning in the hands of as many developers as possible. The goal of AWS since day one is to take technology that has limited reach and make it available to many developers. Our mission is to democratize this concept and we are very excited to lower the costs and barrier to machine learning and artificial intelligence so that organizations of all sizes can take advantage of these advanced technologies.
Can you highlight any major regional customers you have onboarded over the last 12 months? How are they using your technologies and services to grow their business?
Aramex recently announced that it will migrate all of its technology infrastructure from the company's on-premises data centers to Amazon Web Services (AWS), in order to increase agility, speed of innovation, and security. In its first phase of cloud adoption, Aramex has built a data lake, which is hosting a big data infrastructure that leverages machine learning (ML) and artificial intelligence (AI) capabilities to further enhance the customer experience by transforming the last mile delivery. As a result of this adoption, Aramex has increased accuracy in shipping-date predictions by 74 percent and lowered its average processing time for a prediction from 2.5 seconds to under 200 milliseconds.
Seera Group (formerly Al Tayyar Travel Group), one of the leading providers of travel services in the Middle East and North Africa, also recently announced that it has selected AWS as its preferred cloud provider and will run the vast majority of its workloads on the world's leading cloud. The group will use advanced analytics, and artificial intelligence and machine learning (ML) services from AWS, including Amazon SageMaker, to build a more personalized experience for their customers and plans to have all of its infrastructure and applications running on AWS by the end of 2019. In less than six months, Seera migrated over 70 percent of its mission critical applications to AWS and adopted a microservices architecture to increase agility. As a result, the business has seen a 65 percent improvement in application performance, including faster response time for customer search results.
Why is security important in enabling digital transformation in the region?
Security at AWS is our top priority. Our customers trust us to operate a secure cloud computing environment and innovative security services, no matter the location. In addition, our customers benefit from a data center and network architecture built to meet the requirements of the most security-sensitive organizations, no matter their size or location. This means that for organizations undergoing digital transformation, the AWS Cloud enables them to experiment and innovate while maintaining a secure environment. Customers pay only for the services they use, meaning that they can have the security they need, but without the upfront expenses, and at a lower cost than in an on-premises environment.