Dubai government transactions will be completely paperless by 2021 onwards, according to the latest strategy unveiled by Sheikh Hamdan bin Mohammed bin Rashid Al Maktoum, Crown Prince of Dubai and Chairman of the Dubai Executive Council.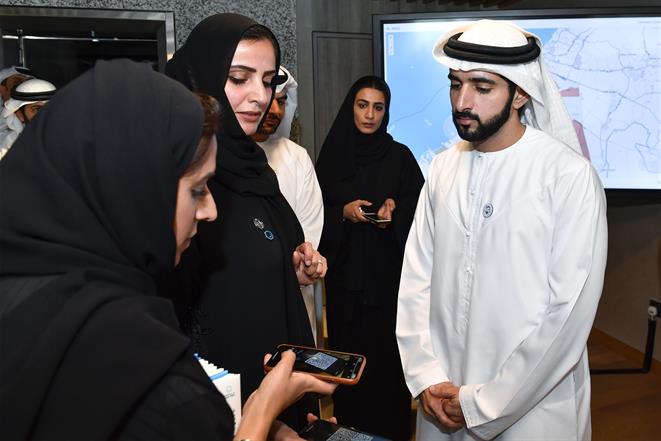 The Dubai Paperless Strategy falls in line with the vision of Sheikh Mohammed bin Rashid Al Maktoum, Vice-President and Prime Minister of the UAE and Ruler of Dubai, to transform the emirate into a fully-fledged smart and sustainable city.
"After 2021, no employee or customer of the Government of Dubai will need to print any paper document," Sheikh Hamdan noted. "This reflects our holistic vision for our role as human beings, not only towards Dubai, but towards the world as a whole. The Dubai Paperless Strategy will eliminate over one billion papers annually used today in Dubai Government transactions."
The new initiative was launched during Sheikh Hamdan's most recent visit at the Smart Dubai Office headquarters in Dubai Design District (d3).
The strategy will eliminate 1 billion papers annually used for government transactions in Dubai today, and will save time spent on processing paper transactions. "Smart Dubai is tasked with overseeing the implementation of this strategy, and we call on relevant government departments to work with them as one team to ensure rapid implementation," said the crown prince.
"What we are witnessing today is another milestone in Dubai's journey towards fully embracing smart technology," said H.H. Sheikh Hamdan. "The Dubai Paperless Strategy embodies our leadership's vision for a smart government that embraces advanced technologies to build a perfectly integrated paperless government framework, and an administration that sets solid plans and strategies to secure people's happiness and develop their communities to meet the requirements of the cities of the future."
Meanwhile, SDO Director General Dr Aisha Bint Butti Bin Bishr said, "We are currently on an ambitious mission to transform Dubai into the smartest and most successful city in the world – and in record time. As part of our efforts to ensure a safe and efficient experience that caters to the needs and expectations of Dubai's residents and visitors, we, at Smart Dubai, are constantly introducing bold new projects and services to help us achieve this mission."
According to Dr. Aisha, with the Dubai Paperless Strategy, the government is taking the emirate's smart vision a step further by digitising both external and internal processes in government bodies and institutions. "This, in turn, saves time and effort for employees and customers across all government authorities, all the while improving the work environment, achieving customer satisfaction and reducing cost and waste."
The Dubai Paperless Strategy revolves around three main pillars: Technology, whereby all technological requirements would be provided to ensure paper-free government transactions and procedures. Second, Legislation, where the necessary legislative changes are made to regulate paperless transactions in all institutions. The third and final pillar, Culture, seeks to take the strategy forward, overcoming cultural barriers of individuals and institutions to promote paperless transactions and procedures.
The Strategy is set to expedite the digitisation of internal and external (customer) transactions across government institutions. The government will stop issuing or requesting paper documents from citizens, and government employees will stop issuing or processing paper in key or supporting operations.