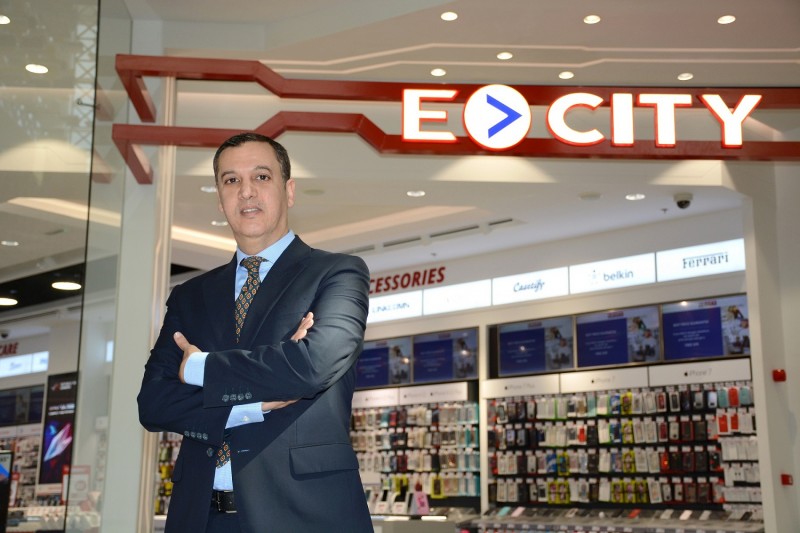 E-City, the electronics retail arm of UAE-based Albatha Group, has revealed a strategic AED 67 million expansion initiative that is aimed towards reinforcing the company's market presence in the UAE and the GCC region.
According to E-City, the move demonstrates the company's continuing efforts to further consolidate their regional operations while also maintaining their leading position as a prime retailer of world-class, multi-branded electronic products.
The implementation of the new strategy follows after the company marked excellent performance in 2017. E-City has expressed confidence that the efforts to increase its market presence combined with a continuously growing electronics consumer market will help the company drive in a 20 per cent sales growth by the end of this year.
According to the company's senior executives, E-City will initially move towards reinforcing its presence in the UAE and gradually grow its market in the region. The efforts will commence during the second quarter of 2018, focusing on the opening of newer stores across the UAE and moving on to the Kingdom of Saudi Arabia and Oman. The initiative is also expected to help in the creation of job opportunities. Currently, E-City's stores are located across the UAE with branches in the Mall of Emirates, The Dubai Mall and Mirdiff City Centre (all in Dubai); Al Wahda Mall and Dalma Mall (Abu Dhabi); and Sharjah City Centre.
"Positive market forecasts and increased consumer demand has prompted us to roll out this bid for 2018, which is aimed towards making a stronger impact and marking our presence across the GCC region," said Jaouad Dakir, CEO, E-City. "We have earmarked an investment of AED 67 million for the expansion efforts. The company will start its expansion in the UAE – specifically in Dubai's Deira City Centre and three other locations in the UAE. For the GCC region, we will start broadening our horizon in Saudi and Oman."
He added that the move reflects the company's deep commitment towards providing customers a unique experience into the future of electronics and what it can offer.
"This exciting news will play a key role in addressing the growing demand for gadgets and electronics in Dubai and across the GCC. We are continuously building up our portfolio in the region and our success stems from our innovation and thus results to customer loyalty," he said.
Dakir, who led the company's AED 35 million renovation investment of all E-City outlets in the UAE, highlighted the potential of the KSA market, emphasising that emerging technologies are expected to foster innovation, which could make radical changes in business models and heighten efforts to achieve the ambitious Saudi Vision 2030.
He added, "The KSA is a big market with a fast-growing segment for consumer electronics. Customers are always looking for a trusted and a reliable brand that is at the forefront of technology and E-City remains steadfast in its commitment to offer distinctive products and services delivered with a customer-centric attitude."