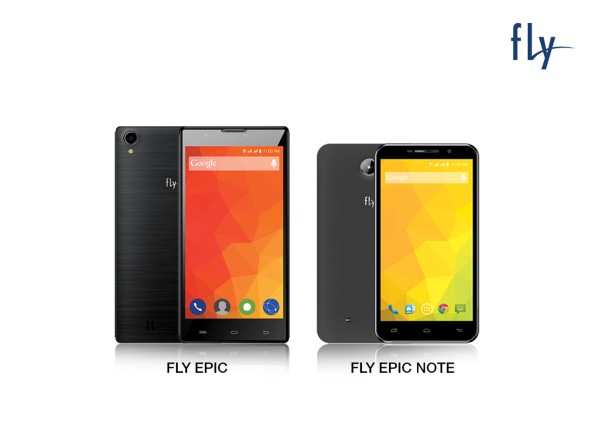 European mobile maker Fly is meeting growing regional demand for phablets with the latest addition to its big-screen phone family, the Fly Epic Note.
Phablets – smartphones with a screen size of 5.5 inches and larger – are surging in popularity in the Middle East and Africa as customers increasingly look for a mobile device that can fulfil the combined role of a smartphone and a tablet. Phablets represented 11.1 percent of all mobile devices sold in the Middle East in the fourth quarter of 2014, almost doubling from 6.2 percent a year earlier, according to market research firm GfK.
Fly has already experienced significant success in the region, with the Fly Epic selling out within weeks of its launch, as customers responded eagerly to the versatility of the phablet form factor at an attractive price point. Now, Fly is introducing the Epic Note phablet to meet this growing customer demand for a big-screen phone.
"For those of our customers that want to have an all-round gadget in their pocket, the phablet is the perfect solution – combining the versatility of a smartphone with the alluring display size of a tablet into a single, powerful device," said Nitin Sood, Managing Director, Fly MEA. "The cost-effectiveness of this format means it is unsurprising we have seen strong interest across the region, while the quality that the Fly brand promises and delivers mean customers know they are not compromising on performance and design."
The Fly Epic Note features a 5.5-inch QHD IPS display, making it ideal for consuming media on the go, and a 1.2 GHz Quad core processor, delivering peak performance for users who need to work outside their office environment. The Android KitKat, dual sim phone will be competitively priced and runs on a 3G network, as well as featuring an 8MP+2MP camera and supporting dual SIM technology.
Fly will be making the Epic Note available in the GCC through its partnership with Dubai-based Eurostar Group, which also supported Fly's first foray into the phablet form factor, the Epic, which proved especially popular in the Kingdom of Saudi Arabia. The Epic Note will also be made available in other markets across the Middle East and Africa.