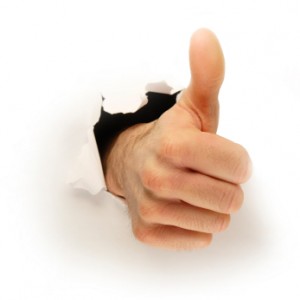 Surviving as a 21st-century supply chain requires operating as a demand-driven value network, according to Gartner. Orchestrating these value networks means supply chain executives must understand and adopt best practices in selecting, onboarding and managing supply chain outsourcing partners. Therefore, Gartner has identified eight best practices in supply chain outsourcing.
"Supply chain executives are starting to apply more comprehensive analysis to outsourcing decisions, such as factoring in agility, responsiveness and cost," said Michael Dominy, research director at Gartner. "Companies must focus on what they can do best and appropriately outsource activities that value chain partners can do better. This often means using one or more logistics, manufacturing or business process outsourcing (BPO) partners, instead of performing these supply chain activities themselves."
"Successful supply chain executives must be able to manage outsourcing partners. That's what we hear from our supply chain clients," Mr. Dominy said. "Based on this feedback and other Gartner research, we have identified eight key best practices that companies should leverage when outsourcing logistics, manufacturing or supply chain management business process outsourcing (SCM BPO). These best practices can help companies avoid some of the key pitfalls associated with supply chain outsourcing."
According to Gartner, the first best practice in supply chain outsourcing is to align the outsourcing strategy with the corporate and supply chain strategy. "Companies that compete by offering personalised, high-touch customer service need outsourcing partners that have flexible and agile service delivery models. Conversely, companies or supply chain segments within companies that compete on price need lean, operationally efficient and low-cost partners. Because most companies operate several supply chains, it's essential to understand each one before selecting an outsourcing partner," Gartner analysts said.
This is followed by understanding current responsibilities in managing supply chain outsourcing partners. According to analysts, companies should use Gartner's Demand-Driven Maturity Model to determine how stakeholders view and engage with outsourcing providers. Knowing the current level of maturity will help companies understand what type of outsourcing they require as they become more demand-driven. It also provides insight regarding organisational and interorganisational models and governance.
Gartner Analysts then advise that organisations understand their core competencies, market participants and the points of overlap. "The major players in the supply chain outsourcing market are expanding their services into each other's turf. Knowing what services are core and which ones are not for each service provider is an important factor to consider when deciding the activities to award to an outsourcing provider," Gartner analysts explained.
The next best practice is to make outsourcing decisions based on strategic and tangible factors and not just cost. Analysts said that numerous companies that have outsourced a supply chain function such as manufacturing purely based on direct costs have experienced problems later. Some companies found that total costs didn't improve as much as anticipated because customer service suffered and quality problems increased after outsourcing. In addition to a robust cost-service analysis capability that addresses make/retain versus buy/outsource, companies must incorporate quality, responsiveness, past performance and risk as decision criteria.
Understanding how corruption and intellectual property rishs differ by country in key outsourcing regions is the next recommended practice according to Gartner. Such data can be factored into outsourcing decisions, and can be useful when defining policies, procedures and governance for doing business in countries where corruption and IP theft are a greater concern, they said.
Establishing and maintaining a regular flow of data, information and ideas; defining and tracking service levels and KPI leveraging the outsourcing partner's processes, technologies and capabilities make up the next three best practices that Gartner recommends.