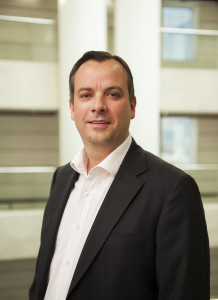 Global Distribution has finalised a deal to distribute the value HD range of Seagate storage solutions across the Middle East and Africa (MEA).
Seagate offers a portfolio of hard disk drives, solid-state drives and hybrid drives, as well as retail storage products for consumers and small businesses.
As part of the agreement, Global Distribution will also receive access to the Seagate Partner Program and a network of global technical, service and marketing support.
"We are delighted to sign this partnership with Seagate for the region," said Laurent Journoud, VP Sales and Marketing, Global Distribution. "Seagate is definitely ahead of their competition when it comes to enterprise, surveillance and NAS and complements our product portfolio.  We are focusing more on providing our channel customers with complete solutions instead of moving palettes of bare drives."
"Looking ahead, we believe that data growth driven by cloud, mobile and open source advancements will present new and significant opportunities in the MEA region," said Christian Assaf, Senior Sales Manager, Middle East, Turkey and Africa, Seagate. "Organisations have already started to recognise the value that they can reap from more efficient, tiered storage solutions, which we look forward to offering to businesses together with Global Distribution."