The systems integrator will deliver the vendor's collaborative solutions to global enterprises for the fourth consecutive year.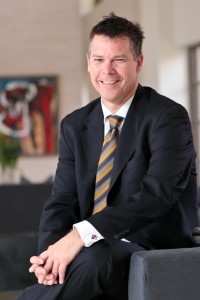 At Polycom's annual partner event held in Orlando, Florida, this year, the global video, voice and content collaboration solutions vendor has announced Dimension Data as its global systems integration partner for the fourth consecutive year for delivering collaborative solutions to enterprise clients around the world.
Over the last year, the two companies have concluded a number of significant contracts including a USD 4 million immersive and infrastructure deal, and a USD 12 million Microsoft Lync deployment for a global pharmaceutical company.
Mark Arman, VP Worldwide Channels, Global System Integrators, Polycom, said, "The needs of the modern workplace are constantly evolving, so it's critical for Polycom to have partners like Dimension Data who can meet our customers complete business needs with transformative solutions today and into the future. We congratulate Dimension Data and look forward to supporting their continued success."
Peter Menadue, Dimension Data's Group General Manager, Microsoft Solutions said, "Being awarded Systems Integration Partner of the Year for the fourth consecutive year underscores our commitment to delivering communications solutions to our clients across the globe with Polycom.
"Last month, Dimension Data announced the launch of our workspaces for tomorrow initiative where we're also using Polycom's technology. Workspaces for tomorrow empowers employees to choose the best environment for their work style and activities.  In addition, Polycom's technology is currently being used in collaboration deployments globally and will continue to be a strong partner with the much-anticipated launch of-Microsoft's Skype for Business which we will launch in May 2015."