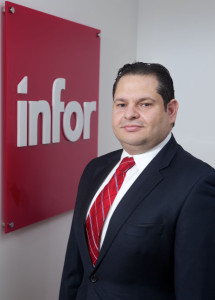 Application software provider Infor, and MENA emergency services partners Automation Consultants will launch the Arabic version of Infor EnRoute at Middle East Navigator 2014 Conference.
The conference is dedicated to public safety and emergency response services across the region and is being held on January 21st-23rd at the Renaissance Doha City Centre.
The computer-aided dispatch features mapping, mobile data computing, and automatic vehicle location capabilities for emergency services:
The application provides anywhere, anytime access to critical information, promoting better decisions while out in the field, Infor says.
"The pace of change and the increase in citizen expectations is unprecedented, and this places an enormous strain on public safety services," said Rami Khoury, Public Sector Manager,  Middle East and North Africa, Infor. "We are confident that by partnering with Automation Consultants we will be able to meet the growing demand for top quality emergency and safety public services throughout the Middle East and North Africa.
"Infor EnRoute helps streamline the handling of service calls by providing the necessary tools to integrate all steps in our response process, enabling greater accuracy, efficiency and speed of response for better citizen service across the region."