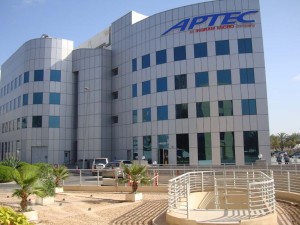 Aptec, an Ingram Micro Company has unveiled its new in-house training lab located in a new data centre based in Dubai, UAE. The lab is a strategic investment by the company to meet the growing demand for its vendor authorised training, to improve the speed and accessibility of course materials, and to strengthen and extend Ingram Micro's training deliveries across the Middle East and Africa.
"The in-house data centre gives us a stronger market presence as well as closer proximity and better access to our customers' growing training business in the region," said Zornitza Hadjitodorova, Head of Ingram Micro Training, Middle East and Africa. "The labs will provide a complete portfolio of authorized training course material for several key vendors carried by the company," she added.
The lab is also intended to be a hub for delivering remote, cloud-based training lab sessions across the region in order to increase trainee convenience and significantly reduce travel costs associated with in-person training, said the company.
Additionally, this infrastructure will make it possible for Ingram Micro to roll out the latest courses as soon as they are announced by the vendor.
According to the distributor, Ingram Micro Training is a one-stop shop for the skills development needs of IT professionals worldwide and a global strategic partner to technology vendors. The company offers award-winning, instructor-led classroom and onsite IT training.