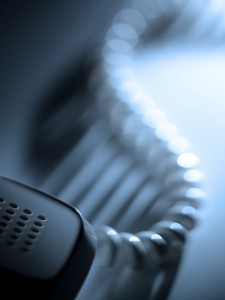 Interactive Intelligence Group, a global provider of unified IP business communications solutions, has been positioned by Gartner in the leaders quadrant of its 2011 Magic Quadrant for Contact Center Infrastructure, Worldwide report.
The Gartner report,  provides an analysis of vendors in the market based on their ability to execute and completeness of vision.
"We believe our leaders quadrant position in the Gartner report emphasises our long-standing commitment to contact centers, helping them differentiate their businesses by delivering the best customer service possible," said Shaheen Haque, territory manager, Middle East and Turkey  at Interactive Intelligence. "With the latest version of our IP communications software suite just announced, we continue to raise the bar with features that help contact centers further increase their visibility into customer interactions, while offering more scalable, reliable and cost-effective delivery options, whether multisite, premise, hosted, or hybrid."
According to Gartner, leaders in its Magic Quadrant for Contact Center Infrastructure report are "high-viability vendors with broad portfolios, significant market shares, broad geographic coverage, a clear vision of how contact center needs will evolve and a proven track record of delivering contact center products. They are well-positioned with their current product portfolio and likely to continue delivering leading products. Leaders do not necessarily offer a best-of-breed solution for every customer requirement. However, overall their products are strong and often have some exceptional capabilities. Additionally, these vendors provide solutions that present relatively low risk."
In 1997 Interactive Intelligence introduced its single-platform, all-in-one IP communications software suite, Customer Interaction Center (CIC), to deliver multichannel applications minus the cost and complexity introduced by multipoint products. CIC's SIP-based platform includes applications for contact center agents and supervisors, as well as unified communications applications for business users. It can be deployed via a premise or cloud-based model, and supports multisite contact centres and those with work-at-home agents.
"We plan to further secure our market-leading position by executing on several key initiatives this year," Haque said. "These include our continued move up-market, additional investments in our cloud-based solution, more effective penetration in key geographies, and enhancements to our vertical offerings."