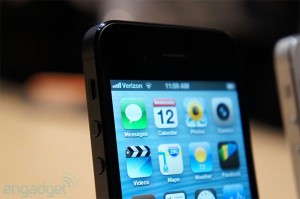 Apple has announced that iPhone 5 pre-orders topped the 2 million mark in just 24 hours, which the company says more than doubles the last iPhone pre-order record set by the iPhone 4S.
In a press release, Apple says that it has sold out of its available inventory for pre-orders of its new, taller iPhone, and that "while the majority of pre-orders will be delivered to customers on September 21, many are scheduled to be delivered in October" instead.
AT&T, one of the three nationwide U.S. carriers for the iPhone, also reported that the iPhone 5 was the company's fastest-selling iPhone ever. The carrier says that customers ordered more iPhones from AT&T on the first day of pre-orders and over the weekend than had ordered any previous versions of the phone.
The iPhone 5 is due to arrive in stores–and the homes of at least some pre-orderers–on September 21, and starts at $199 with a two-year contract.