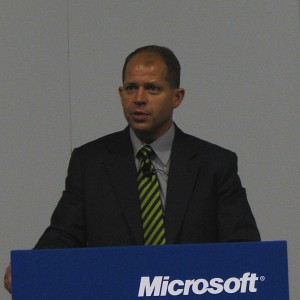 Microsoft will enable customers to build private clouds by integrating eight separate component products into one unified solution, they have announced.
The new System Center 2012 product will streamline installation and reduce deployment time. According to Microsoft, its primary goal was to apply its learning from building and operating the cloud services across the company and significantly increase the efficiency of IT professionals.
"We wanted to enable them to scale the work they do and the number of servers each employee could be responsible for. That's the kind of efficiency that public cloud computing can deliver," said Brad Anderson, Microsoft corporate VP of management and security.
Anderson said the public cloud has become the company's 'design point' for how it builds software. "We design and build for the requirements of the public Cloud, such as scale and security, and then bring that value and efficiency to customers to deploy in their own data centres," he added.
The number of product versions has also been simplified, enabling customers to choose between the standard and data centre editions of the product, depending on their virtualisation requirements.
System Center 2012 data centre edition licensing covers unlimited virtual machines, allowing customers to continually grow their private clouds without additional licensing costs for virtualising their infrastructure and applications.
The latest release of System Center 2012 is now available globally.