Microsoft has introduced the UAE's SME segment to Microsoft 365 Business – a multifaceted solution, said to cover all of their productivity, admin and security needs.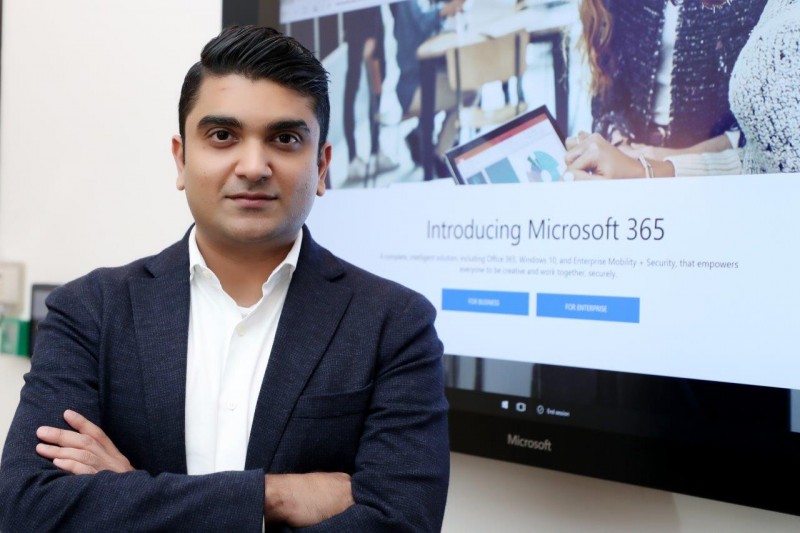 Combining Windows 10 Pro and Office 365 with Enterprise Mobility and Security, Microsoft 365 Business is a new solution designed for SMEs bringing together the productivity and collaboration capabilities with device management and security solutions to safeguard business data.
In a recent report from the UAE Ministry of Economy, the UAE was revealed to be leading the Arab world in inbound and outbound investments and the SME sector received special mention as a focus of those investments. The report also referred to robust projections for the UAE's SMEs, indicating further, substantial growth for the segment throughout 2018.
In addition, a Dubai Business survey conducted earlier in 2017 revealed that SMEs are more hopeful than large companies about investment in business expansion. Some 62% of SMEs plan to invest in business expansion and 63% plan to upgrade their technology.
"As the UAE continues taking its ambitious journey towards economic diversification, its small and medium enterprise sector – already responsible for the majority of non-oil GDP – will continue to play a leading role in that story," said Mohammed Arif, Regional Director, Microsoft 365 Business Group, Microsoft Gulf. "SMEs in this country have a prime opportunity to capitalise on projected growth, through the digitally transformative power of Microsoft 365 Business. The solution is purpose-built for growing small and medium businesses to help them to empower their people, safeguard their data and simplify IT management, leaving them with more time and resources to innovate and focus on their core business."
In addition, through Microsoft 365 Business, SMEs benefit from malware protection for all their Windows devices, with Windows Defender. App Protection for Office and Mobile Device Management for Windows, protects sensitive data from attacks on employees' Windows, iOS and Android devices.
"Microsoft 365 Business was built for our small and midsize customers that may have limited or no IT resources on staff, but still want best-in-class security, productivity and collaboration capabilities," added Arif. "Microsoft 365 Business works efficiently, always ensuring that systems are secure and up to date, without the need for constant monitoring."
Also added to the offerings is the Microsoft StaffHub, a new application that helps first-line workers manage their work day, allowing business owners and employees to easily create and manage schedules, assign and complete tasks, and communicate with one another.