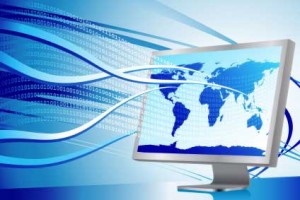 The soaring demand for faster Internet connectivity in Africa and the Middle East has led regional operator MTN to partner with Opera to roll out a new, co-branded version of Opera's Web browser across the two regions.
The Norway-based Opera's Mini mobile browser compresses data to allow for faster, cheaper Internet browsing on mobile devices, the company said. The deal will see Opera's Mini offered to MTN's 150 million customers across the two regions, with direct links from the browser to MTN portals. MTN has operations in 21 countries in Africa and the Middle East including Zambia, Nigeria, Uganda, Afghanistan, Iran and Cyprus.
Recently, Opera said in its State of the Web Mobile report that it was seeing dramatic growth in user numbers and the amount of data being transferred in Africa. Between June 2010 and June 2011, page views in top African countries increased by 187%, unique users increased by 184% and data transferred increased by 199%, according to Opera.
Among the top 10 countries in the region using the Opera Mini browser are Zambia, Kenya, Nigeria, Zimbabwe, Tanzania and Sudan.
Under the agreement, MTN will centrally launch a tailor-made version of Opera Mini to each of its 21 markets, with localised links and content, it was announced.
"MTN wants to offer its customers innovative mobile Internet services that have a positive impact on information, sharing and communication in their everyday lives," said Christian de Faria, MTN chief commercial officer.
"Millions of people in Africa are browsing because of improved communication infrastructure, including 3G networks that are being rolled out by operators who want to capture the data market," said Amos Kalunga, telecom analyst from Computer Society of Zambia.
Over the past two years, mobile service providers have been competing for Africa's data market, forcing manufacturers to scramble for deals to supply data-enabled handsets, which has significantly reduced the cost of mobile devices in the region.
An increase in innovative social network services and mobile e-mail is said to have fuelled the demand for data-enabled handsets as users can now access faster Internet despite their location.
Mobile data, driven by mobile e-mail and broadband services and boosted by a number of undersea cable projects that are providing much-needed extra capacity for operators, is anticipated to generate US$2.2 billion in revenue in the region by 2014.
Mobile data and broadband technologies are increasingly being used by operators as a substitute for poor or non-existent fixed-line infrastructure in the region.
As in many regions in the world, SMS text messages account for the bulk of Africa's traffic and revenue. Handset manufacturers are targeting companies and government agencies that buy the handsets in bulk, as they benefit from heavy discounts.
Over the past year, mobile operators have been recording lower revenue from voice due to reduced interconnection rates, which have come about as a result of stiff competition.