With one out of three office employees expected to continue work from home and one out of four expected to split their time between home and office, technology that meets the evolving needs of today's business users and IT teams is more important than ever.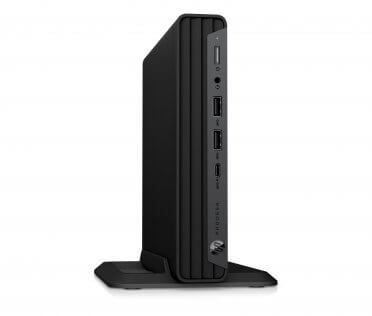 From frontline heroes and back-office workers to power users and home office workers, today's workforce can't waste time with slow processing and inefficiency. They need speed, flexible connectivity options, and always-on reliability to handle demanding tasks, intense graphics, and complex workflows with large files and applications. While notebook deployments have risen throughout the pandemic, the desktop PC remains critical for business resiliency and continuity because not all hybrid work is mobile and there is a demand for powerful desktop PCs.
Today, HP expanded its commercial lineup with new Elite and Pro desktop PCs to keep up with demanding workdays.
The HP EliteDesk 805 G8 Series PCs and HP ProDesk 405 G8 Series PCs deliver the performance needed to tackle the workday, while easily integrating into home and office workspaces. Powered by Windows 10 Pro and AMD Ryzen PRO 5000 Desktop Processors, the latest Elite and Pro desktop PCs feature rich graphics and multi-display support. Users can stay focused as the EliteDesk 805 PCs finely tune the fans to keep systems cool and quiet. When it comes to security, users can work with confidence as HP Wolf Security for Business creates an always-on, always-acting, resilient defense to help protect their PC and data from threats. For the environmentally conscious, users can feel good knowing the Elite and Pro desktop PCs are ENERGY STAR certified, leverage ocean-bound plastics in the design, and come in 100% sustainably sourced packaging.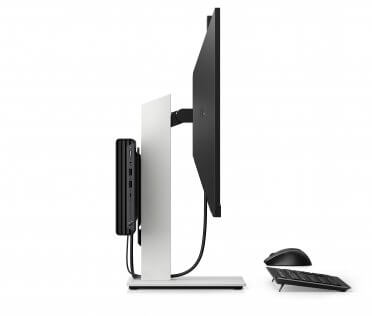 The HP EliteDesk 805 G8 Series PCs delivers impressive performance, security, and manageability to take on today's workloads in the home and office.
The HP EliteDesk 805 G8 Desktop Mini PC saves valuable desk space when mounted behind a monitor or inside an HP Mini-in-One 24 display. It is the world's smallest and most powerful AMD-based Ultra Small Form Factor business-class PC.
The HP EliteDesk 805 G8 Small Form Factor PC is ready to take on complex workloads and can easily be customised to fit to user needs. Users have enormous expandability options with two bays, two half-height slots, three M.2 slots, and 11 USB ports.
The HP ProDesk 405 G8 Series PCs meets the everyday needs of essential workers and growing businesses with a smart financial investment in a highly secure, expandable desktop PC.
The HP ProDesk 405 G8 Desktop Mini PC provides the powerful performance and flexible deployment capabilities needed for smaller workspaces.
The HP ProDesk 405 G8 Small Form Factor PC features a variety of input/out port options, making it the world's most configurable AMD-based business Small Form Factor desktop.