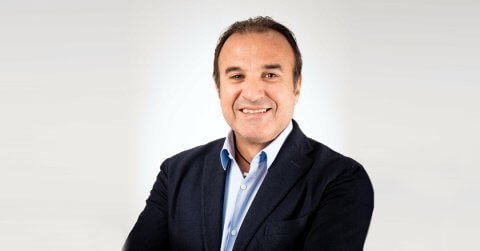 While organisations across industries are mandated to house stringent and continuous data protection capabilities, those in the financial sector must meet this requirement with even greater due diligence.
In an evolving operating climate where existing challenges persist, new threats emerge, and digital transformation unfolds exponentially, failure to protect data and prevent unauthorized access to confidential information can result in acute repercussions legally and reputationally.
Kingston Technology Europe Co LLP, an affiliate of Kingston Technology Company, Inc., a world leader in memory products and technology solutions, is calling on banks and investment firms to ensure such scenarios are never encountered.
Rather than relying on possibly outdated protocols and systems, Kingston Technology insists the wider financial sector must be more pre-emptive than ever in its approach, boosting preparedness by bolstering security frameworks with the very latest counter-infringement products.
"Where the financial sector differs from others is that sensitive information is central to almost every daily operational element", explained Antoine Harb, Team Leader, Middle East, Kingston Technology. "Organisations within are effectively indispensable for their clients, vital to their success and ability to operate, sustain, and expand with adequate finance and related resources. With this comes enormous responsibility for financial institutions. Bound by non-negotiable laws, failure to uphold their data-safeguarding commitments can put clients at catastrophic risk and, subsequently, themselves. Cyber attacks are the number one pre-requisite for such risk, and it is imperative for every financial organisation to appreciate this irrefutable fact and strike first, thereby repelling threats as opposed to rectifying breaches before mitigating legal consequences".
For financial institutions, the cost implications alone provide a stark warning regarding inadequate cyber security – globally and regionally. Today, firms worldwide lose US$ 5.97 million per data breach on average – the highest of any industry outside of healthcare[1].
In the Middle East, the cost implications are even greater, reaching a record-high US$ 8 million in 2023 – up 15% since 2020 and 155.9% over the last decade[2].
Finance also ranks above healthcare in this part of the world for the most targeted sector with total data breach costs reaching over US$ 9.4 million[3].
"Economies in this part of the world are digitizing with unprecedented speed and this is a major reason behind the region being a hotbed for cyber attack attempts", continued Harb. "Finance has emerged as the most common target, primarily due to the wealth of personal and financial information companies possess, as well as the wider sector's intricate links with other parts of national economies. These factors make cybercrime a lucrative business for criminals and present finance incumbents with an unavoidable need to protect themselves, protect their clients, and prevent the mass disruption that follows successful breaches".
Despite the many advancements that have been made in the cyber security field, breaches do persist. In May 2023, the hacker group 'Autonomous Sudan' claimed responsibility for targeting First Abu Dhabi Bank (FAB) in the United Arab Emirates (UAE). FAB's website and mobile application were rendered non-functional, with disruption halting online banking activities for customers with potential for financial losses[4].
More recently, a similar disruption manifested in Kuwait, where a ransomware attack by the 'Rhysida' hacking group affected its Ministry of Finance in September. Faced with a ransom demand, the Kuwaiti government immediately announced that it was in the process of recovering from the attack, separating and shutting off affected systems while working with cybersecurity companies and unnamed governments to address the issue[5].
"It's important to note that the Middle Eastern cybersecurity market is projected to reach almost US$ 30 billion by 2025[6]". revealed Harb. "Recent months alone have shown us that even the biggest, most reputable banking institutions are susceptible to attacks. Digital transformation advancements are inadvertently presenting new avenues for hackers to explore and companies must get ahead by continuously evolving. They simply cannot afford to fall behind and must be heavily committed to cyber investment".
Kingston Technology is adamant in its stance that password-protected, hardware-encrypted USB drives are the best, most secure method for meeting data protection regulations and operating with world-class data defence. Forged to be secure, the company's Kingston IronKey product line caters to banks, investment firms, and financial institutions of all kinds – ensuring the necessary protection to dispel cyber attacks.
Among those most prudent for financial sector organisations is the Kingston IronKey D500S hardware-encrypted USB flash drive, which features flagship military-grade security that makes IronKey the most trusted brand to safeguard classified information. A complete security solution for high-value data protection, data is encrypted and decrypted on the D500S without any trace left on the host system and offers more features than any other drive in its class.
Others include drives from the Kingston IronKey Keypad 200 series, which are OS-independent, hardware-encrypted USB Type-A and USB Type-C drives with an alphanumeric keypad for easy-to-use PIN access. The KP200 incorporates industry-leading encryption and boasts enhancements that further raise the bar for data protection, meeting security needs from entry through to military level. Its circuitry is covered by a layer of special epoxy that makes it virtually impossible to remove components without damaging them, and the drive is designed to be tamper-evident to alert owners.
"For finance sector incumbents, next-generation devices like these are viable, cost-effective, hassle-free solutions to eradicate privacy and data security vulnerabilities and scenarios", concluded Harb. "Protecting personal information, upholding legal requirements, and preventing fraud and identity theft are among the main benefits they provide while being extremely user-friendly – benefits that every company in the financial field without question require".
For more information, please visit kingston.com.