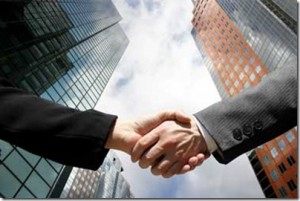 Red Hat, a provider of open source solutions to the enterprise, today announced that it has signed a definitive agreement to acquire Gluster, a provider of scale-out, open source storage solutions for standardising the management of unstructured data.
With this acquisition, Red Hat hopes to define a new baseline for how enterprise IT manages the explosion of big data, whether deployed on-premise or spanning into the public cloud, the company said. According to Red Hat, it is expanding into a critical part of enterprise infrastructure, enabling it to deliver open storage solutions that protect customer investments as they approach the new era of computing.
"The explosion of big data and the new paradigm of cloud computing are converging, forcing IT to re-think storage investments that are cost-effective, manageable and scale for the future," said Brian Stevens, CTO and VP, Worldwide Engineering at Red Hat. "Our customers are looking for software-based storage solutions that manage their file-based data on-premise, in the cloud and bridging between the two. With unstructured data growth (such as log files, virtual machines, email, audio, video and documents), the 90's paradigm of forcing everything into expensive, single-system DBMS residing on an internal corporate SAN has become unwieldy and impractical."
Founded in 2005, Gluster's goal was to simplify storage using open source software and commodity hardware. The heart of Gluster is GlusterFS, a software-only, scale-out storage system. According to Gluster, the solution allows enterprises to combine large numbers of commodity storage and compute resources into a high-performance, centrally-managed and globally-accessible storage pool. By combining commodity economics with a scale-out approach, customers can deploy abundant storage without compromising on cost, performance and manageability, Gluster representatives said.
"We are extremely pleased to be joining Red Hat," said AB Periasamy, co-founder and CTO of Gluster. "We believe this is a perfect combination of technologies, strategies and cultures and is a great development for our customers, employees, investors and community.  Gluster started off with a goal to be the Red Hat of storage. Now, we are the storage of Red Hat."
"Enterprises and service providers have struggled to manage their rapidly expanding unstructured data stores with conventional storage systems," said Henry Baltazar, senior analyst of The 451 Group. "The scale out storage technology and expertise Red Hat is gaining from the acquisition of Gluster will serve as a powerful foundation for future public, private and hybrid storage clouds."
Red Hat has agreed to acquire Gluster, a privately-held company, for approximately $136 million in cash.  As part of the transaction, Red Hat will also assume unvested Gluster equity outstanding on the closing date and issue certain equity retention incentives.  The transaction is expected to close in October, subject to customary closing conditions.
The acquisition is expected to have no material impact to Red Hat's revenue this fiscal year but should begin to grow next year based on a subscription revenue model.
"Industry analysts estimate the total addressable market for unstructured data storage at approximately $4 billion and growing.  This is an exciting new area of potential growth for Red Hat and one in which we intend to invest aggressively," said Charlie Peters, EVP and CFO of Red Hat.  "While we expect Red Hat's operating income to continue to grow nicely next year based on revenue growth, we expect that non-GAAP operating margin for fiscal year 2013 could be approximately 150 basis points lower than fiscal 2012 as we make additional investments to help realise Gluster's potential.  At that level, Red Hat's operating margin will still be among the highest compared to other high-growth software companies when they were at the $1 billion revenue stage," he added.