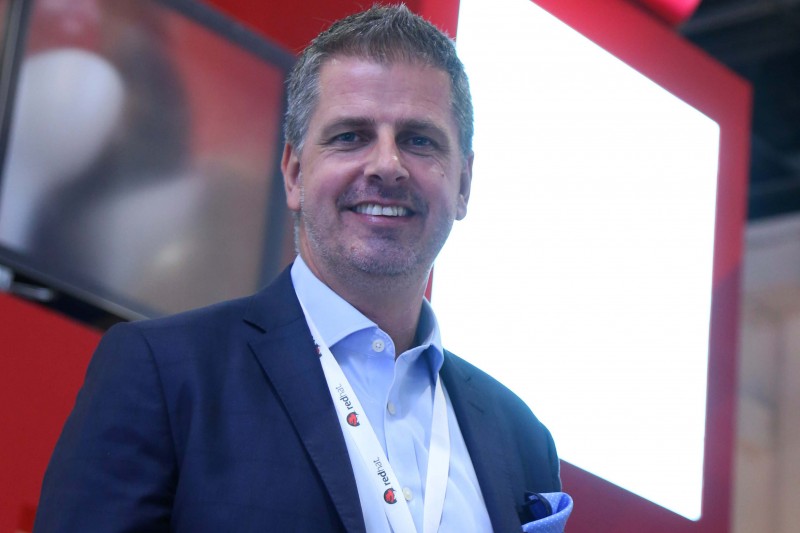 Open-source solutions provider Red Hat, is showcasing its latest application development technology, the Open Shift Container Platform at GITEX Technology Week 2017.
Lee Miles, regional manager, Red Hat CEMEA, said, "The big topic for us this year, as it is for many companies, is digital transformation. For us, this means focusing on the infrastructure, and our Open Shift Container technology is a key initiative for us within this thought process."
He added, "As organisations move towards a more agile, cloud based infrastructure, and they want to develop their own applications that are cloud native, or they want to convert their existing applications into cloud native applications, then our technology allows them to do that. Using the Open Shift Container platform allows organisations to effectively run a public, private and hybrid environment."
Red Hat is also showcasing its expansion in the education sector at this year's GITEX, having recently opened universities in both Saudi Arabia and UAE – with the American University of Sharjah featuring as its most recent completed project.
And while digital transformation is typically referred to as a 'buzzword' nowadays, Miles believes that he is in fact seeing this materialise in enterprises in the region.
"The majority of companies we speak to are pursuing a digital transformation strategy. These days, businesses are having to find smarter ways to take their service to market from an IT perspective, so we're definitely seeing them begin this digital journey," said Miles. "As a region, I think we're much further ahead with digitisation than we're given credit for."
Aside from its demonstrations, Red Hat is looking to utilise GITEX as a chance to meet with customers and partners throughout the week. "Like every year, it's a fantastic opportunity for us to showcase why partners should be joining us here in the region, and that's what we're looking forward to over the next few days," said Miles.
Visit Red Hat in Hall 6, booth CLD-28.