The number of UAE women in engineering and science roles is almost triple the global standard, according to HE Sara Al Amiri, UAE minister for Advanced Sciences.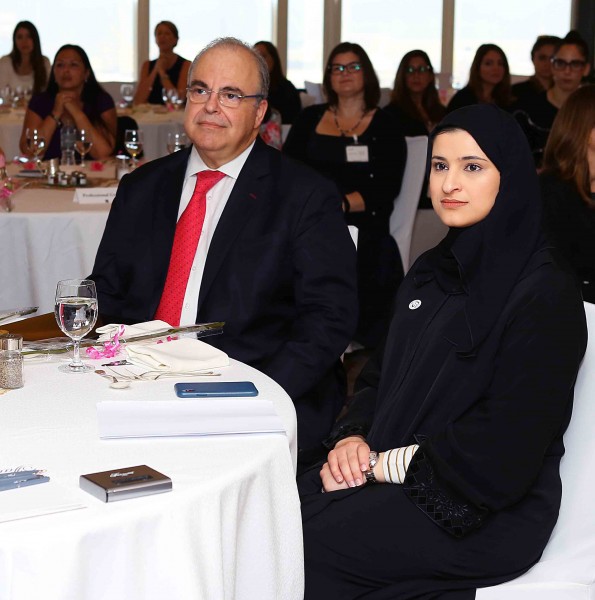 Speaking at a breakfast briefing today hosted by Mecomed to celebrate International Women's Day, Al Amiri said that the number of women enrolling in STEM subject courses in the Middle East equate to approximately 50 percent of applicants. This is then being reflected in the number of women taking up employment in these fields, which she said totals "60 percent of UAE women."
"Science and technology are both areas that are very dear to my heart," she said. "The participation of women in science at all levels – in our universities, hospitals and laboratories – working together with their male colleagues, has the power to transform nations, build stronger economies and forge healthier, happier societies."
She went on to quote Sheikh Mohammed bin Rashid Al Maktoum, who once said, "A place without women is a place without spirit."
"His Highness has championed women's empowerment across the country for many years, and has made it very clear that his goal for the UAE cabinet is to achieve an equal 50-50 split between men and women, which is remarkable by global standards," she said.
Al Amiri added that while 85 percent of women make up Sheikh Mohammed's office, he took it "one step further" when he announced the reformed cabinet at the end of last year, which Al Amiri was a part of.
"Right now, women make up 35 percent of the UAE cabinet which, again, is a very large number by global standards, not just the Arab region," she said. "According to a 2015 report, women in the UAE made up 60 percent of public sector employees, with 30 percent of those in leadership positions. We want this reflected in the private sector too."
She concluded by saying she believes gender equality in the UAE workplace is now "comparable" to that of Western countries, and maintains that it is only in international conversations that she hears women voicing issues with not receiving the same salaries or compensation for doing the same work as their male counterparts.