Hewlett Packard Enterprise has shared their success in the region with their partners, alliances and distributors at their annual Middle East Channel Awards last night at Caesars Palace Bluewaters, Dubai.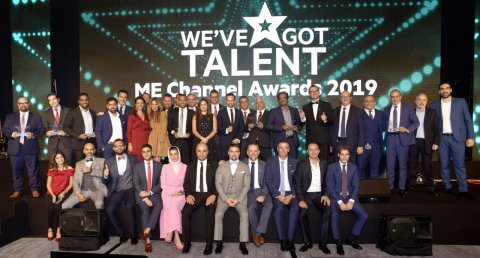 The event, which saw hundreds of HPE's partners come together to celebrate the American company, was hosted by Channel and Alliances Manager Kinda Baydoun.
In a compelling open speech, Baydoun thanked her team, as well as the company's partners, for their continuous effort in making HPE a tech leader in the Middle East and across the globe.
"HPE continues to grow at a rapid pace. Bill [Hewlett] and David [Packard] founded the company 80 years ago in a garage in Palo Alto to build technology that would contribute to the advancement of science.
"80 years later we are still living by those same values. We are still working to help our customers and partners advance the way people live and work through our technology," said Baydoun.
Baydoun continued by saying HPE needs their partners, distributors and alliances to complete their laudable story, and to help drive innovation in the market.
As she concluded her opening speech, she said, "I want to leave you all with one thought – none of our competitors have a similar story as ours, and as the daughter of an historian, I've learned that people with no past, have no future."
The event continued with Managing Director for the UK, Ireland, Middle East and Africa, Marc Waters, and HPE Middle East new Vice President and Managing Director, Wolfgang Egger, taking the stage to share their thoughts on the region and HPE's partner ecosystem.
Waters said he was excited to be participating at GITEX for the first time, as his role was recently extended to the Middle East and Africa.
"One of the things that struck me about this event is the ambition of the people I have met. There is so much energy and aspirations are really high – everyone is very focused on achieving their vision.
"I believe there is a sense of belief that comes with that which translates into great ideas. The Digital Life Garage will see these ideas transform into innovation and opportunities – its doors aren't even open yet and there is already so much energy surrounding the project."
He continued, supported by Egger, by thanking the partners for their contribution to HPE's success in the region.
"The great performance we've achieved in the region doesn't just happen, it's due to good partnership and work. HPE's purpose is the main driver for us – we are putting together the technological building blocks to redefine experiences at the edge.
"The days of just fulfilling demand are over. Everything is being disrupted and we need to be at the top of our game to succeed – this wouldn't be possible without you," explained Waters.
In the UAE, HPE recognised Intertec Systems as their Growth Partner of the Year and MDS Computers as their Top Partner of the Year, describing them as the "extended arm" of HPE in the country.