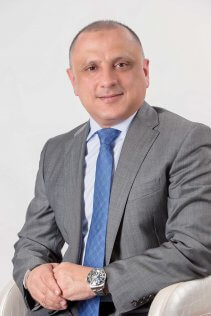 Secure cloud-managed network services provider Infoblox has announced that Feras Masoud has been appointed as its new regional channel manager for Middle East and Africa (MEA).
An IT industry veteran with more than 21 years' experience under his belt in channel sales, pre-sales, operations, and leadership roles, Masoud was the regional channel manager for Middle East for Ixia, prior to joining Infoblox.
Masoud has held regional channel manager roles at Limelight Networks and Polycom and also worked in senior sales positions at companies like Hewlett Packard and Nortel. During his career, Masoud has been recognised for such illustrious awards as 'The best Channel Manager for EMEA region in Q1, 2017' at Ixia, 'CEO Circle of Excellence Award in 2013' at Polycom, and best channel manager for EMEA and 'Personal Peak Performance Award, 2006' across EMEA at Nortel.
Masoud will be responsible for Infoblox' regional channel strategy going forward. Channel recruitment and enablement and acceleration of channel sales will be his main focus areas to help ensure that partners are well equipped to be able to fully utilise all the advantages that the Infoblox' technology and partner programme offer.
Ashraf Sheet, regional director, MEA, Infoblox said, "Channel is key to the success of our organization. To drive our regional channel program, we were looking for an executive with leadership skills and a proven track record. We chose Feras not only for his earlier achievements in the region but also for his interpersonal skills, attitude and impressive endorsements from our partners. Feras has the level of energy and skills that Infoblox needs to build-up a sustainable and successful channel across Middle East and Africa."
In his new role, Masoud will focus on investing in Infoblox channel partners by providing dedicated channel resources, sales and technical trainings and joint marketing activities that will positively impact Infoblox business across the region. He will also work closely with Infoblox partners to enable them to become the main trusted advisors for customers across the region. His responsibility also includes increasing Infoblox' indirect business through partner initiated leads and deals.
Masoud said, "Our channel strategy is to invest in our channels by providing dedicated enablement sessions from business and technical perspectives. This year there will be more focus on Managed Services Providers (MSPs) as another indirect route to businesses across major countries. We are investing more in our BuildingBlox partner programme to make it more attractive to the partners and to simplify the way we work together. From a training and certifications perspective, we have developed a new partner training portal that includes online sales, presales and technical trainings that will help partners in achieving their bookings and accreditation targets and drive more value for our customers."