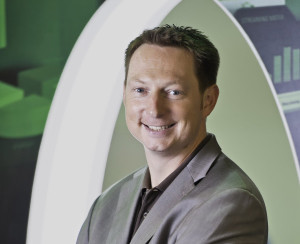 Florian Malecki, EMEA Product & Solutions Director, Dell, discusses how partners can take advantage of the opportunities present across business units, thanks to the integration of the SonicWall programme.
As the market evolves, so do the potential threats. Security is the top concern for organisations in the regional IT sector. And not without reasons, with emerging trends, the security risks have also increased. While organisations strive to implement the right solutions, hackers are already one step ahead. In this dynamic scenario, vendors play an important role in developing relevant and current solutions to today's security issues. But more than them, the channel partners play a significant role as at the end of the day they are the ones who face the customer.
Understanding the dynamic environment only too well, Dell SonicWall, the security arm of Dell, ensures its channel partners are trained on the latest products and solutions and also offers support to enable them in their business. Last month, the company held the annual EMEA partner conference that took place in Budapest, where it shared its complete range of security solutions and market trends. And before that, it had its annual channel partner event held earlier in the year for its Middle East and Africa channel partners. Through these events, the company ensures the partners are up to date with the current technology and also recognises their effort.
Florian Malecki, EMEA Product & Solutions Director, Dell, said, "It is very important for our resellers to understand the overall Dell security strategy. And then up to them to decide if they want to position themselves with Dell network security solutions or expand their portfolio to other Dell Security products."
Beginning of 2014 also saw the company integrating the Dell SonicWall partner programme into the Dell Middle East Partner Programme. Through this, partners who were traditionally associated with Dell SonicWall can now also look at selling storage or server products.
"But the level of revenue that is asked from a legacy SonicWall reseller will be different to what we would ask if they sell storage or servers because in security the average sales value is a bit lower than a storage or a server deal. It is kind of a matrix approach," explains Malecki.
Following a two-tier channel model regionally, the company believes continuous training programmes help solve the lack of skill set issue most channel players have in the region. Identifying employee retention as a serious issue in the channel early on, Malecki says the company does regular hands-on training while a third party vendor organises the official certification programmes. "We also do a lot of end user events in collaboration with our resellers. The reseller can demonstrate the good relationship they have with the vendor in these events. This validates the resellers further in the eyes of the customer."
Security is the cornerstone of every single business decision that is taken today. Dell believes through its recent acquisitions in the market, such as Quest and SecureWorks, it is in a better position to help fill in the security gaps that exist. Having recently partnered with StarLink for its distribution in the Middle East region, Dell SonicWall is offering partners opportunities to grow with the brand. Partners need to keep an eye on the evolving security trends and adapt themselves to the transformations in the market. Malecki says, "Malware hopping, state-driven and hacktivism related activities are on the rise. We will also see an increase of threats targeting mobile operating systems. Dell combats threats to make sure data is protected, which is critical."