CNME Editor Mark Forker managed to secure an exclusive interview with Wissam Khoury, Head of International, at Finastra, to learn what the findings of its 'State of the Nation' report means for the future of banking, the impact Open Banking has had on the industry – and what differentiates the global FinTech leader from its rivals.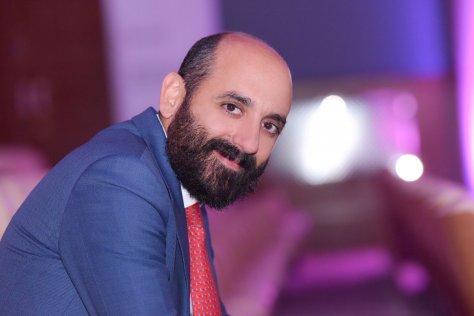 The State of the Nation report, compiled by Finastra pre-COVID-19, surveyed over 770 respondents, which was comprised of key decision-makers from across leading financial and banking institutions in the UK, US, France, Germany, Singapore, Hong Kong and the UAE.
According to Khoury, the primary objective of the report was to examine the impact emerging new technologies such as Open Banking and collaboration was having on the banking and financial services industry.
"There has been a lot of focus and attention on Open Banking, and there appears to be a growing appetite to find out what value this new technology brings to both the banks and the market. 86% of respondents said that the use of Open APIs was extremely important and indicated they will begin to integrate Open Banking over the next 12 months," said Khoury.
The dynamic and charismatic Finastra executive disclosed that 61% of banks in the UAE declared that better customer experience motivates them to collaborate more with other financial institutions.
But what is Open Banking?
"Open Banking is essentially having the ability to share financial data with third parties. That is the simplest way to explain what it is. It was initially designed for the consumer, but banks now believe that its greatest impact will be on corporate banking, followed by retail. The statistics of this report really illustrate how banks are evolving and changing and gives us an indication of what the banks of the future will look like, and Open Banking is very much at the heart of this," said Khoury.
Khoury said that in terms of what the main challenges were for Open Banking, those surveyed said complex regulations and legacy systems were the main obstacles, but added that Open Banking increased competitiveness between the banks, which subsequently led to greater transparency that ultimately empowered end-users.
"Open Banking forced banks to become more transparent and enabled customers to compare what each bank was offering, whether it was for a mortgage application or a loan. It also created transparency between transactions and payments. When banks can share all the transactional payments between themselves with retail then that gives transparency in the market of how the money is flowing, and where is it going. Open APIs not only created better user experiences, but it also created a new model for banking, and this was the evolution of FinTech's," said Khoury.
The Head of International at Finastra, said that regulatory authorities across the Middle East region are beginning to robustly encourage Open Banking, and he cited the Kingdom of Bahrain as an example of this, and stated there was no resistance to Open Banking from the banks when it became mandatory.
"The evolution of Open Banking gets its own power from that fact that it has the ability to merge technology with regulation. Regulators are advocating it and you see this through the emergence of sandboxes all over the region, such as the DIFC FinTech hub, and in Bahrain they made Open Banking mandatory, by creating frameworks and programs that banks had to abide by. There was no resistance towards this from the banks, because it increased their competitive advantage, made them more efficient and ultimately added value for them," said Khoury.
As aforementioned one of the major challenges cited in the State of the Nation report for banks in terms of Open Banking is their existing legacy systems. However, Finastra doesn't believe banks have to rip and replace, and instead has the perfect remedy for this issue in the form of its FusionFabric.cloud platform.
"Rip and replace core systems is not an option for banks, as it leads to significant service outages. Our suggestion to banks is to collaborate with the wider financial ecosystem to help retain clients by providing them with better experiences and offering them third-party solutions. To achieve that, we took our existing core systems and connected their APIs to a platform layer, called FusionFabric.cloud. It's an open development platform that enables innovation in the industry. There are three phases to it, the first part is the development phase, which equips developers with tools to create an app in days, not weeks. The second phase is then the management of that application and that is why we partner with Microsoft, and the third element is the store, where banks can come and purchase apps," said Khoury.
Finastra has established itself as a global leader in the FinTech space and continues to go from strength-to-strength, but when asked what differentiates the company from its market rivals, Khoury suggested the sheer diversity of its portfolio of solutions.
"At Finastra we compete with everyone, but nobody competes with us. We have solutions across every vertical of the banking and financial services industry. Our breadth of solutions is wide, and our depth is very deep, and we have very specialised solutions. However, what I think truly makes us unique in the market is the investment that we've made in new technologies and innovations, which we've done to ensure we can facilitate banks to accelerate transformation and innovation by utilising the latest technologies available through Open Banking, Open APIs and our FusionFabric.cloud platform," concluded Khoury.